Simple Urban Gardening—patio plants, fully grown, easy to maintain, delivered to your door.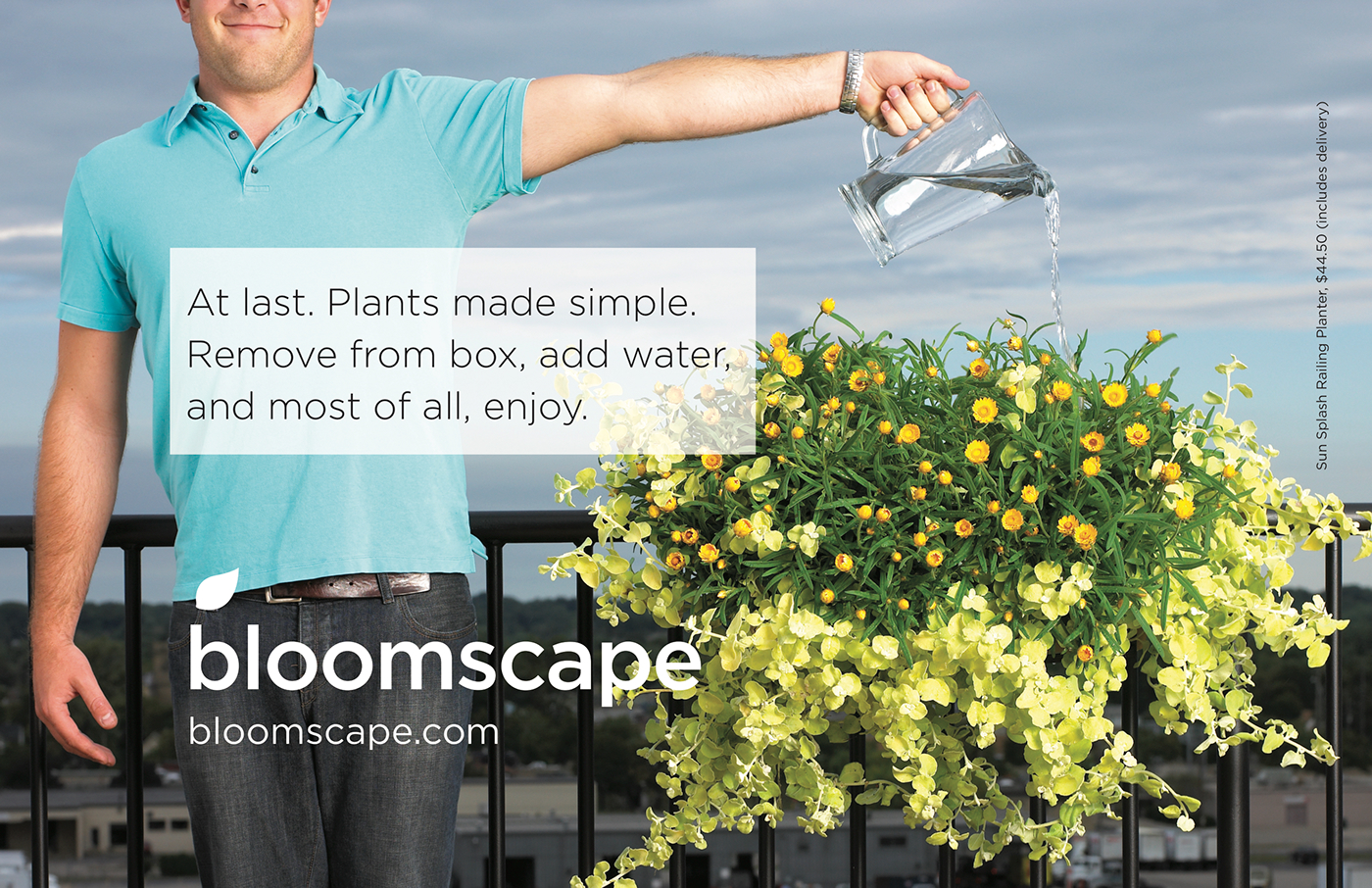 For decades, suburban sprawl has shaped the horticulture industry.  Spread out homes led to large yards and gardens full of plants and flowers.  Gardening was a hobby many Americans enjoyed.  Eventually, though, we became busier; gardening took too much time.  Some of us started moving back into urban areas.  With less time and space, many have given up on gardening.  Others are taking a different approach.  Container gardening has become a popular way to keep gardening simple.  Still, for the urban dweller, buying and maintaining plants is a major hassle.  The horticulture industry hasn't responded.

A few years ago, I noticed an opportunity.  Although the horticulture industry hadn't responded, city dwellers were still looking for ways to bring some greenery into their lives.  Finding organic and locally grown produce became priorities for many people.  A renewed enthusiasm for hands-on hobbies and crafts had also grown.  I realized that if someone could bring simple container gardens to the urban doorstep for a reasonable price, they'd be on to something.  In 2006, I founded Bloomscape Inc to approach this opportunity.

The goal of Bloomscape was to get plants into the urban setting by selling a line of fully grown, low maintenance container gardens through bloomscape.com.  The website would also function as a resource for plant maintenance tips and live support.  Plants would be sold and delivered to anyone in the U.S. using the FedEx delivery system.

Creating Bloomscape Inc meant building a company, securing key partnerships, learning online marketing, and leading three employees.  But these challenges were not the greatest.  Shipping FedEx meant developing a method for safely shipping large plants in a very hazardous environment.  Creating a product line that would thrive in the city meant rethinking container gardens.  Building a website/order-fulfillment system that would keep the Bloomscape experience simple meant reconfiguring backend business systems to effectively manage perishable inventory.

Shipping Method Development
To survive 4-5 days in the FedEx system, plants had to be able to withstand extreme turbulence and lack of water.  A two faceted shipping design was developed to keep plants safe see the development of the shipping project.

Product Design
Through extensive research and field testing, a product line was crafted for the urban gardener. Plants were chosen for their low maintenance and ability to thrive under extreme city elements like poor air quality, prolonged heat, and winds. Containers were selected for urban patios and porches. Vegetables and herbs were also added to the line to meet a rising demand for urban farming products.
Web Experience
Bloomscape.com was created to be simple.
The Bloomscape launch was a success.  In two months, over 300 plants were sold, all were shipped safely.  Customers loved the plants and the service, especially urban customers. Bloomscape was featured in the Daily Candy blog and Justin was invited to present Bloomscape on Fox News Chicago and Take5 Grand Rapids.  Web traffic was steadily growing and word spread.
A few months after the Bloomscape launch, a key business partner went bankrupt.  Long story short, Bloomscape had to close its doors as a result.  Despite my disappointment with how this turned out, starting Bloomscape has been one of the most eye-opening experiences of my life.  Along with every success was a major mistake to learn from.  I learned what its like to lose everything and realize not much has been lost.  I learned what it means to explore a concept even when my hide is on the line.  I learned a little about the place where an idea meets reality.  I learned how to collaborate and lead.
Creating and launching Bloomscape Inc was a highly collaborative process.  As the founder and leader, I chose to team up with talented people on almost every aspect of the company.  Doing so allowed us to achieve far more than we thought possible. I owe gratitude to the following:

Thanks to People Design for their work on the website, direction on photography and the company identity materials.  Thanks to Mitch Ranger for his photography work.  Thanks to the Glass Corner Greenhouses for their help developing the shipping system and product line.