Star Wars: The Force Unleashed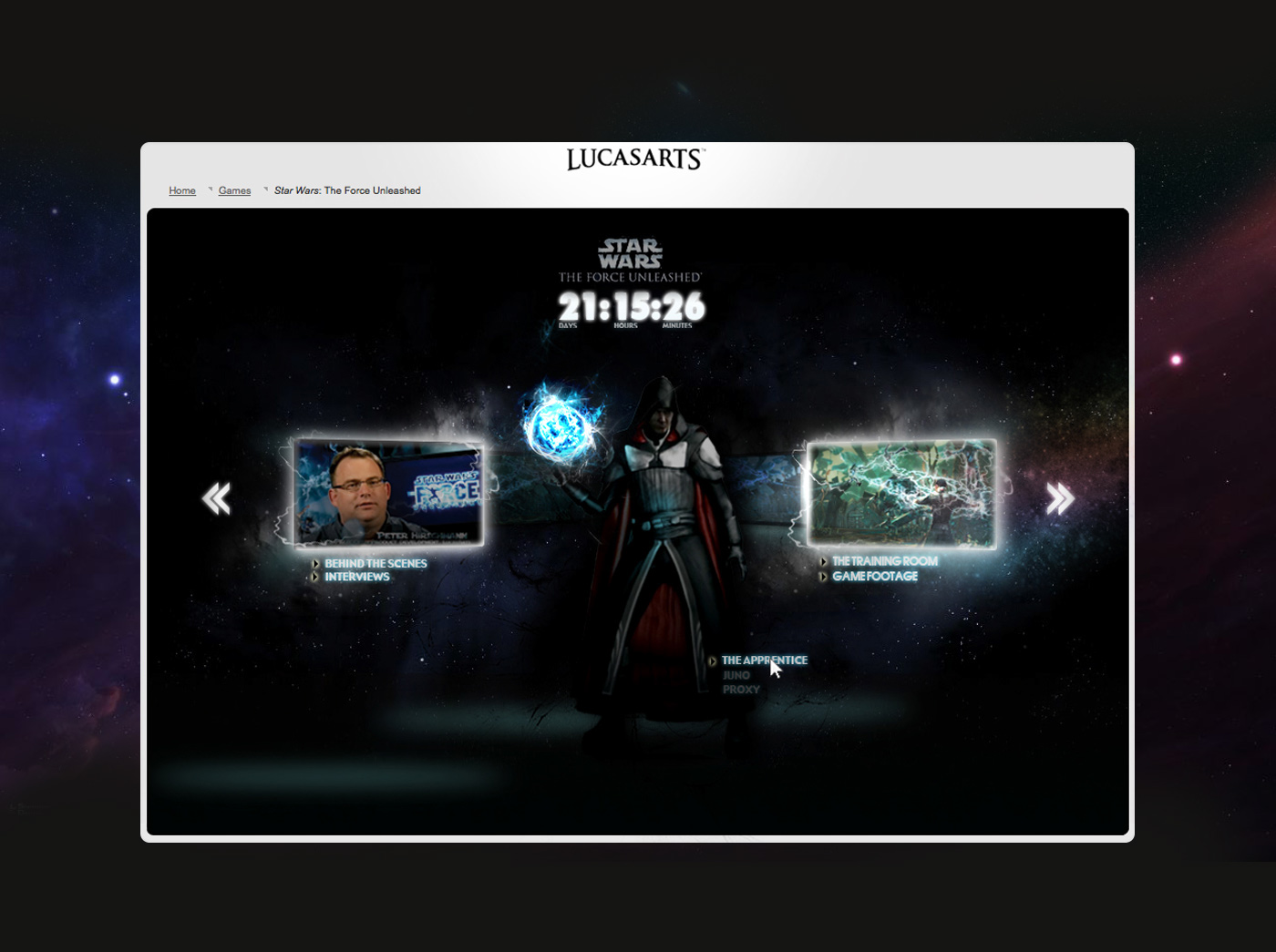 Rich Media Ad: Choose Your Path
Mimicking gameplay in an online ad can be tricky. Featuring new moves in this Choose Your Path fashion felt right. Check out the ad on Davi-T's folio. Gameplay was captured at Lucas.

»
Flash Designer: Davi-T
»
view ad
Star Wars: The Clone Wars
Concept work for Trash Talk campaign microsite. Nothing says friendship like a hutlet worth of trash talk from one of your friends dressed as their favorite Clone Wars character. Each character had signature moves and trash talk options. The force was strong with this one.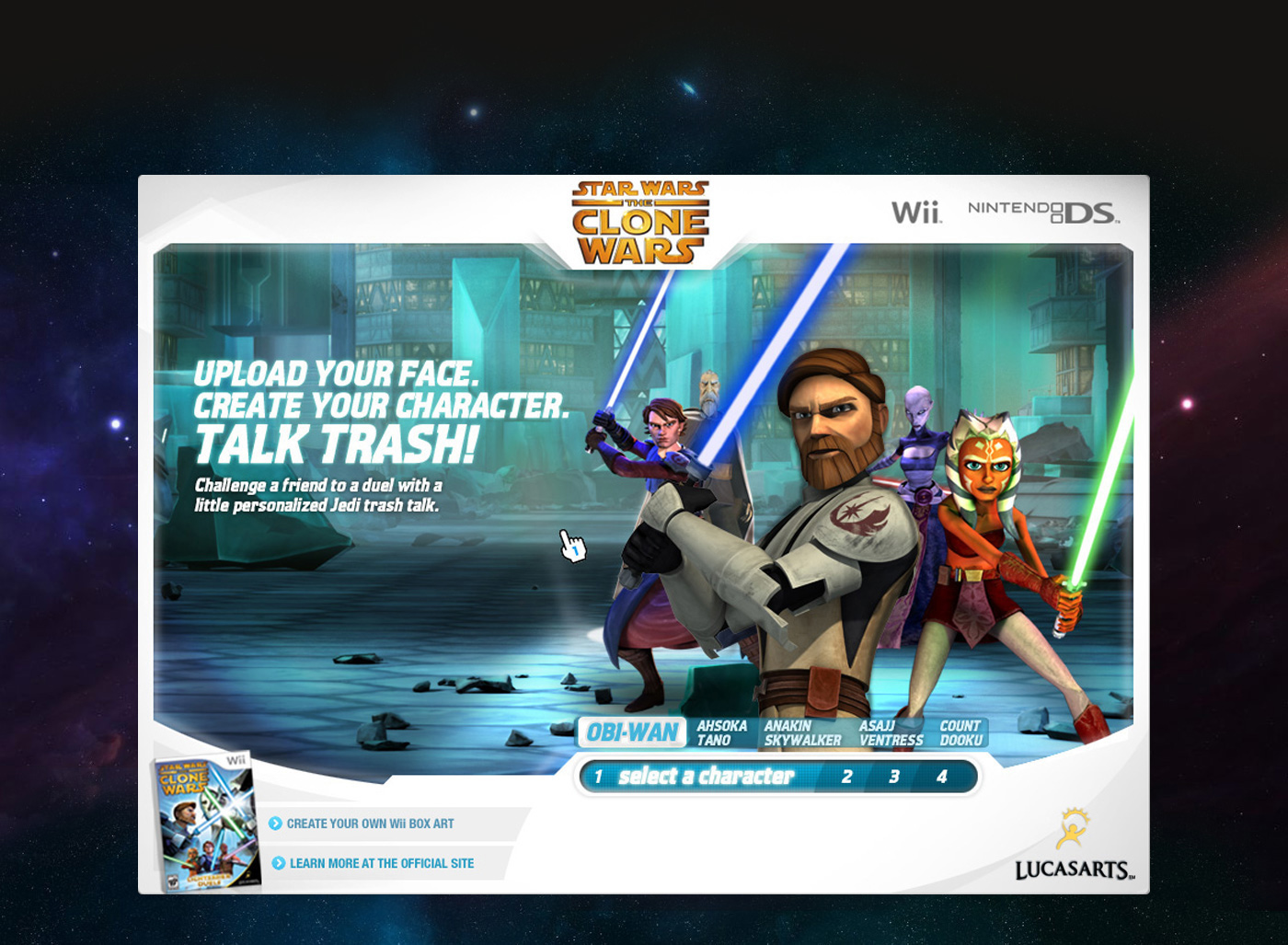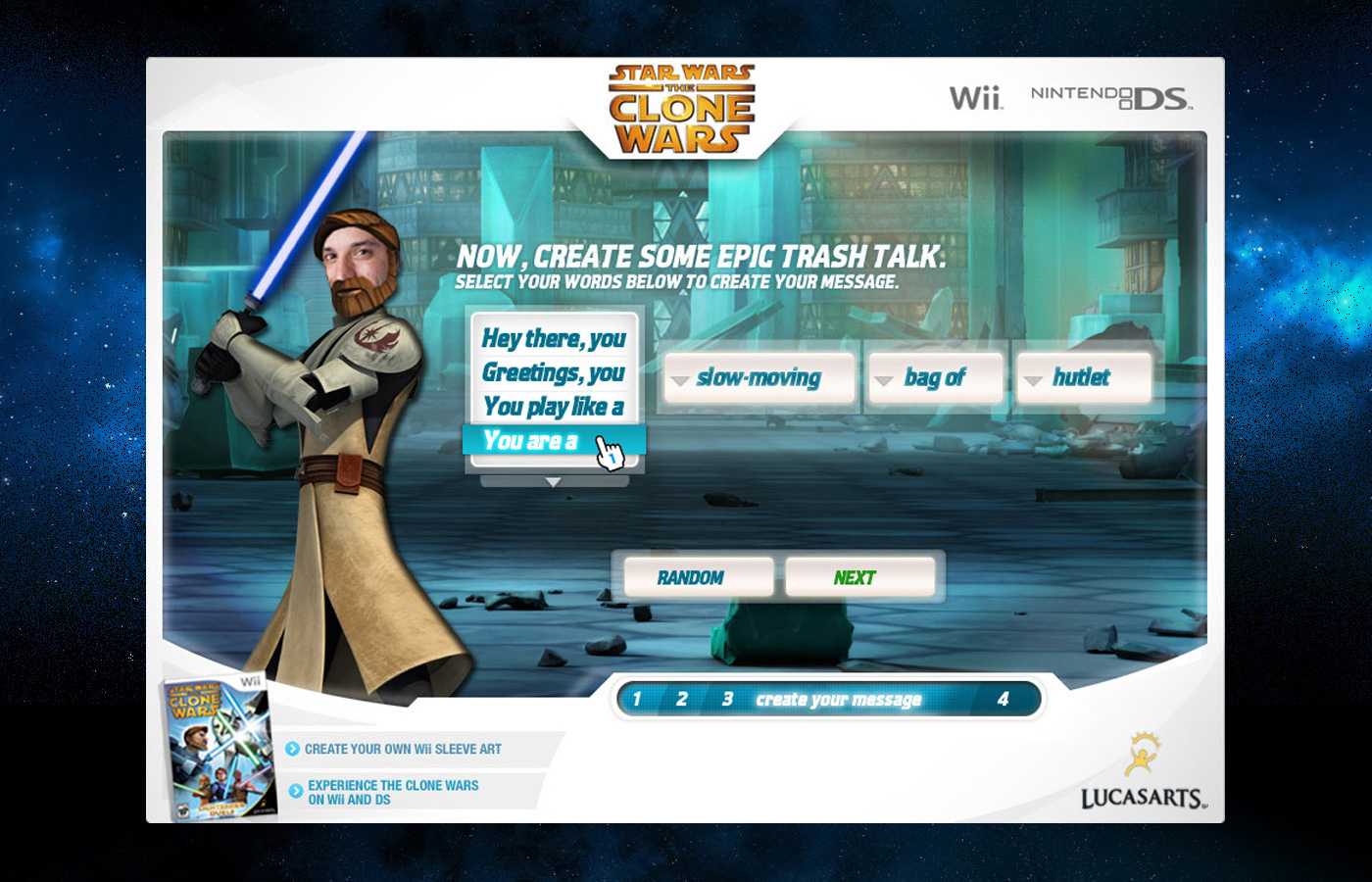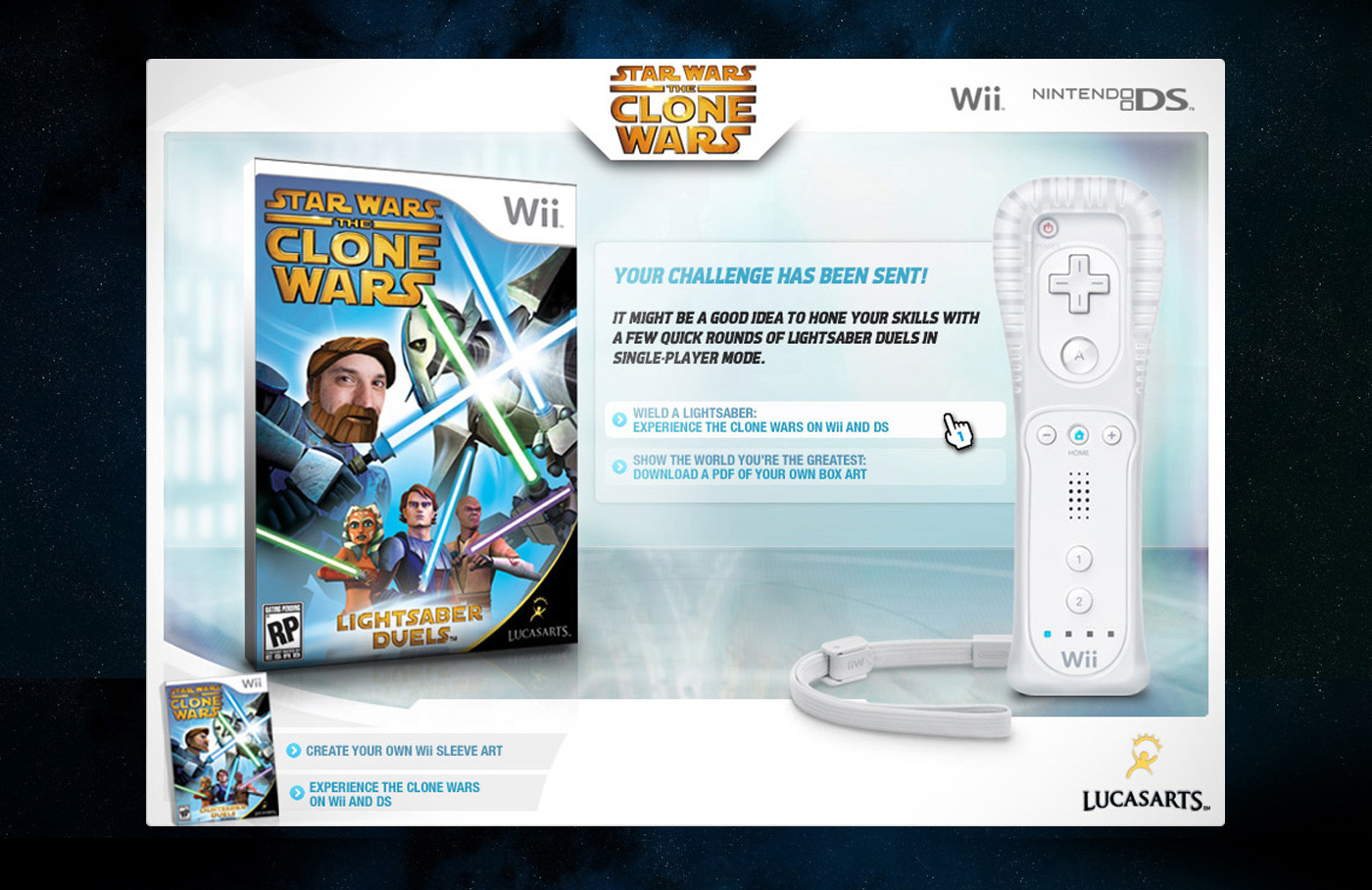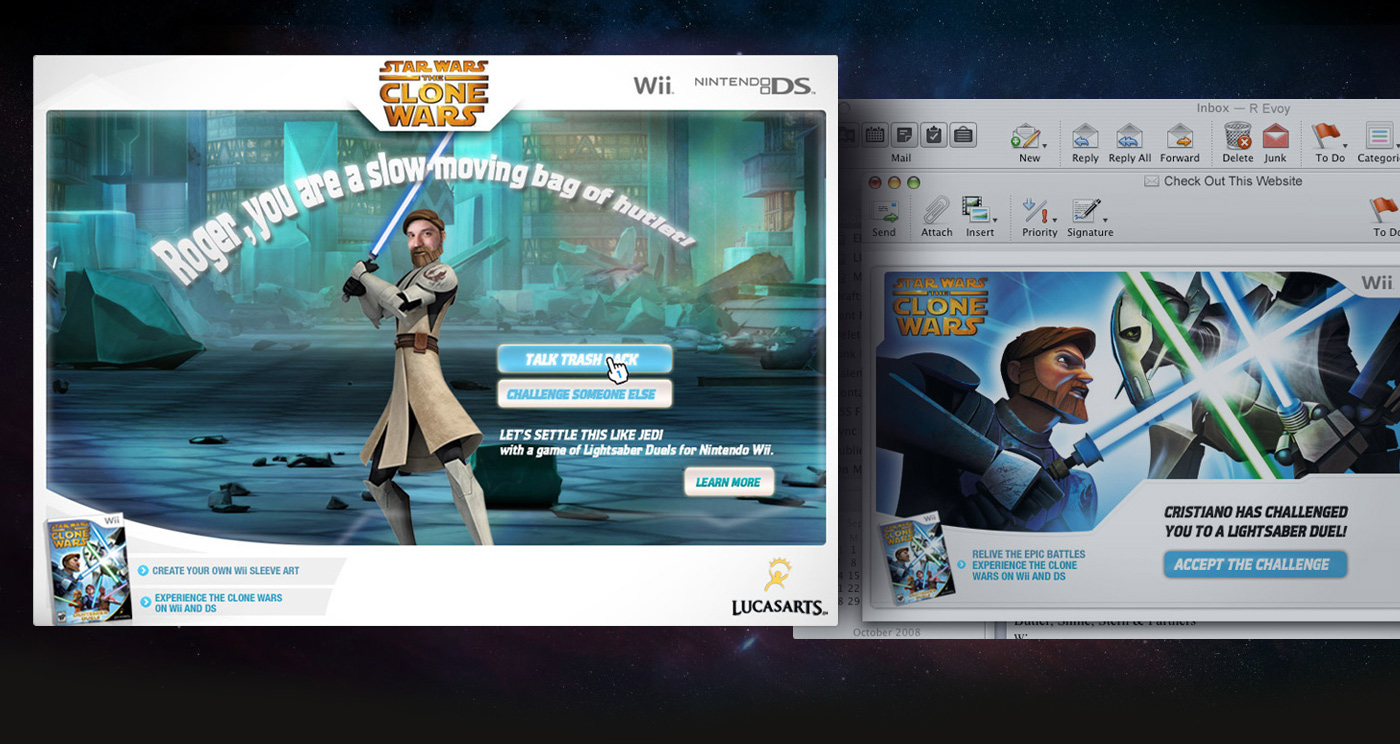 Rich Media Ad
Star Wars + Wii console = Jedi Master. It's an enjoyable equation. I logged more hours gathering gameplay with the Lucas team for this next ad than anything else. Ever. After all, always in

motion

is the

future

. Check it out on Davi-T's folio.

»
Flash Designer: Davi-T
»
view ad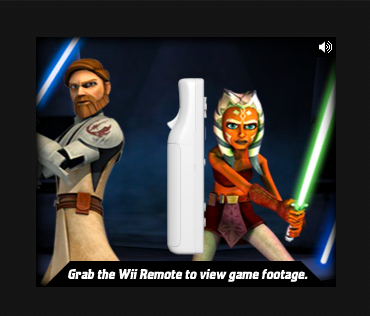 Giant LEGO Boulder 
This daredevil idea surfaced during a conversation in the interactive department at BSSP. We created the world's largest LEGO boulder to promote LucasArts' LEGO Indiana Jones game. Two million views later . . .

»
view it on YouTube