Macerata / Italy. In collaboration with VideoArt Studio Ennezerotre N!03.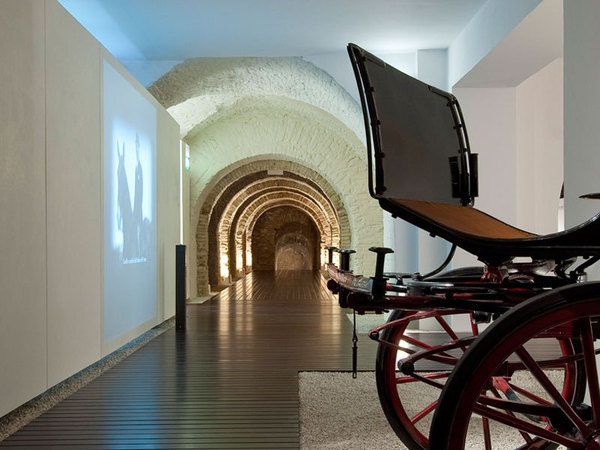 A virtual trip by carriage
The visitors have the chance to take a virtual trip inside a real carriage prepared with several screens. By inserting one of 14 postcards into a small slot the chosen trip begins.
Each postcard has a printed symbol on its back that were recognized by the computer attached to the carriage simulator (see pictures below). The
postcards
were also used as an invitation to the exibition
.
A narrators voice talks about the landscape while the carriage slightly shakes its passengers around to enhance the feeling of being on a real trip.
A touchscreen in front of the simulator contained details, sightseeings and maps about the 14 comunes that can be discovered.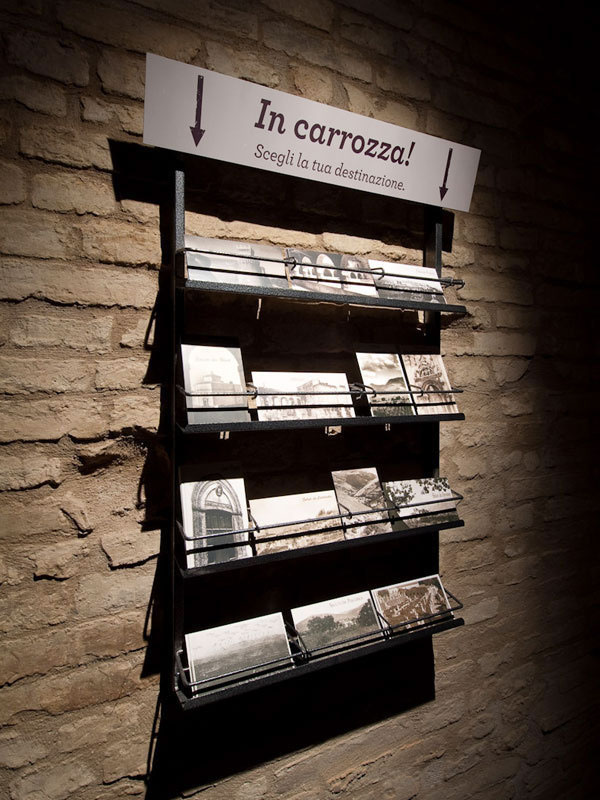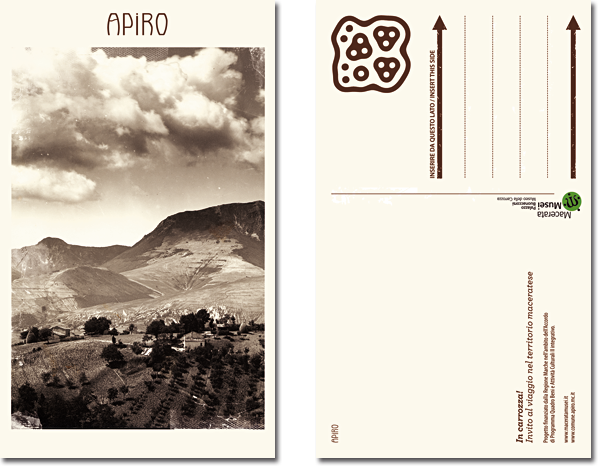 The touchscreen interface
Below you find some interface examples of the touchscreen mentioned earlier. By clicking on one of the 14 active comunes the visitor can discover closer details about them. The animation contained picture slideshows, texts and video material.
The new permanent museum opened its gates in December 2009 in Macerata / Italy. This touchable installation will also be developed as a public website soon.