One truck. Five interactive screens. Four weeks. FortyFour presentations.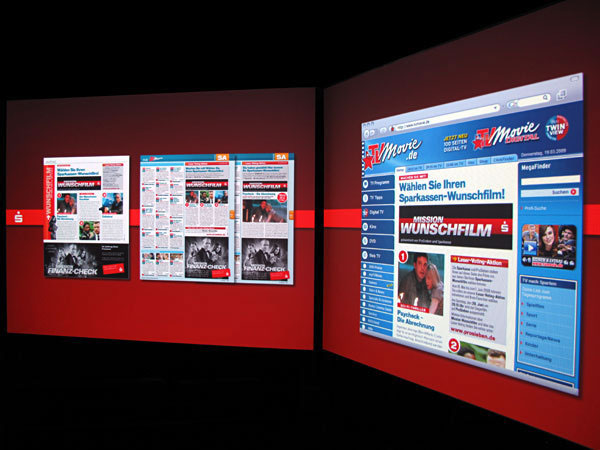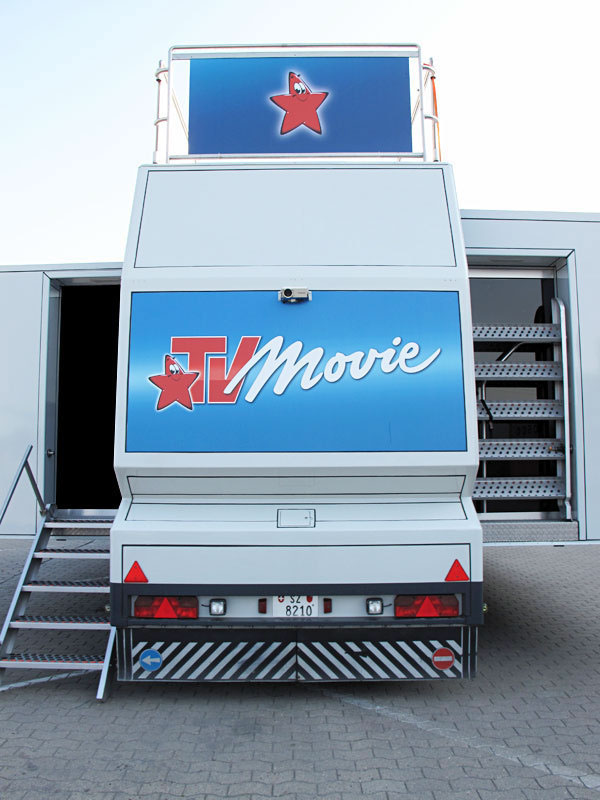 TV Movie magazine came up with the idea of a Roadshow for their crossmedia brand TV Movie. They wanted to invite Art Buyers and Media Agencies from Germany to showcase their brand universe.

Instead of a usual PPT presentation they asked for something more modern, impressive and unseen.
To get in touch with their target group they had to travel across Germany to meet them all.
Therefor we organzied an event truck stuffed
with everything we needed for the presentation. In collaboration with the italian Video Art studio N!03 we started working on the concept right away and came up with the idea of a 5-screen interactive interface. No Mouse. No remote controls. We simply used an interactive touchfoil - 2x3 meters large - that fulfilled all our needs.
The video above shows some of the movements the moderators were able to do simply by touching objects on the center screen.