An interactive multimedia puzzle made for children. Inspired by Leonardo daVinci.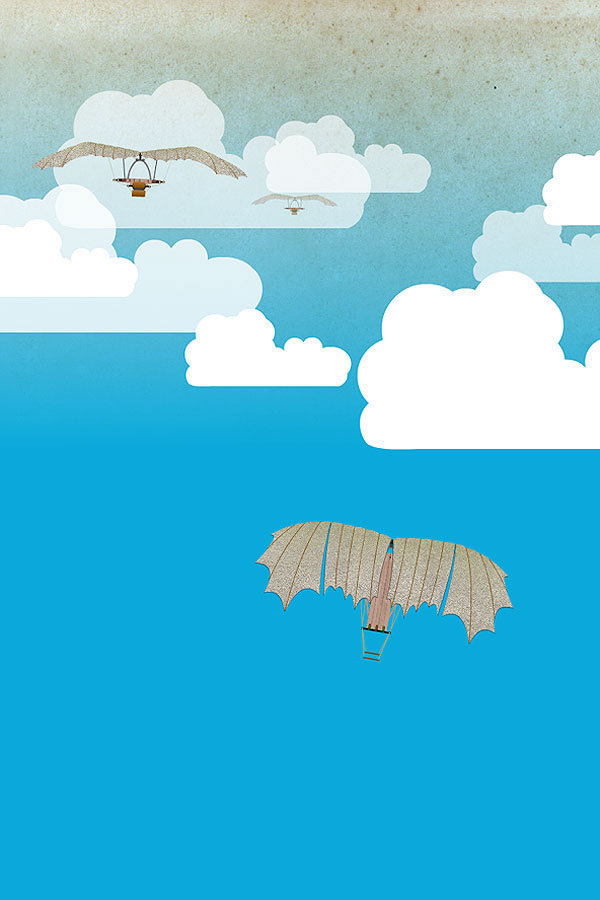 The interactive puzzle was developed in collaboration with the italian Video Art studio N!03 and first participated in an exibition especially made for children explaining the work and life of Leonardo daVinci in Bergamo / Italy.

The young visitors had to choose three pieces out of twelve to form one of Leonardo's famous technical inventions by touching them on a huge touch-sensitive surface. After combining the right pieces that formed a complete machine, the invention awoke. A short animation of the active machine started right away to
explain its functionality.
The puzzle consists out of 4 machines: the catapult, the flying machine, the crane and the boat with automated paddles. Each machine was illustrated by hand with lots of immagination due to the fact that we only had simple and handdrawn sketches from old books to copy from.
Because the installation was d
one for children we had to take care of things that doesn't matter much for adults like height of the surface or digital barriers for hyperactive players. ;)
After two weeks in the town house of Bergamo the installation was transfered to MINItalia - a gigantic playground for children close to Milan where it runs until today.