Constellation--A Living Type
Like constellations, the installation is a collaborative effort by a group of students and professionals ranging from businessmen to engineers to designers.

The name of the installation was inspired by the structure made for the project, Living Type, an installation aimed to give typography a life of its own; the table, with its spherical styrofoam balls and LED lights look like stars constellations.
With the use of the RGB LED light strips and an Audrino board, the structure was programmed to light up in sequence from A to Z(and an asterisk) in any of the colours, Red, Green, Blue, Purple, White.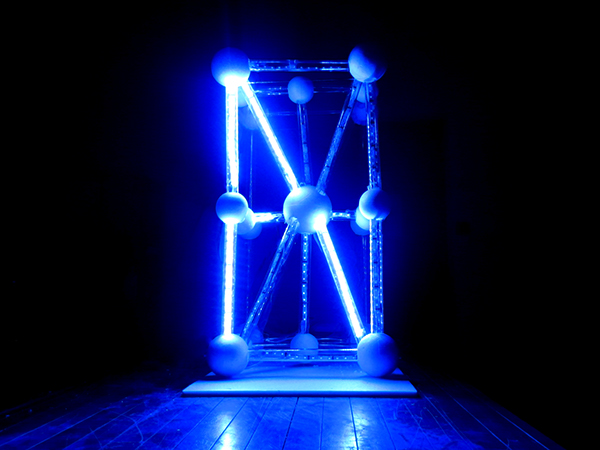 Constellation--A Living Type (2011)
RGB LED Strips, Transparent Acrylic Tubes, Styrofoam Balls, Audrino Board, Two Clickers
--------------------------------------

A Collaborative Effort

Danielle Tong
Leow Hou Teng
Roxanne Lim
Shellen Teh
Frederick Teo (Engineer)

--------------------------------------

Acknowledgement

Asst Prof. Danne Ojeda
Mr. Fred Then
Mr. Alex Lim
Mr. Jeffrey