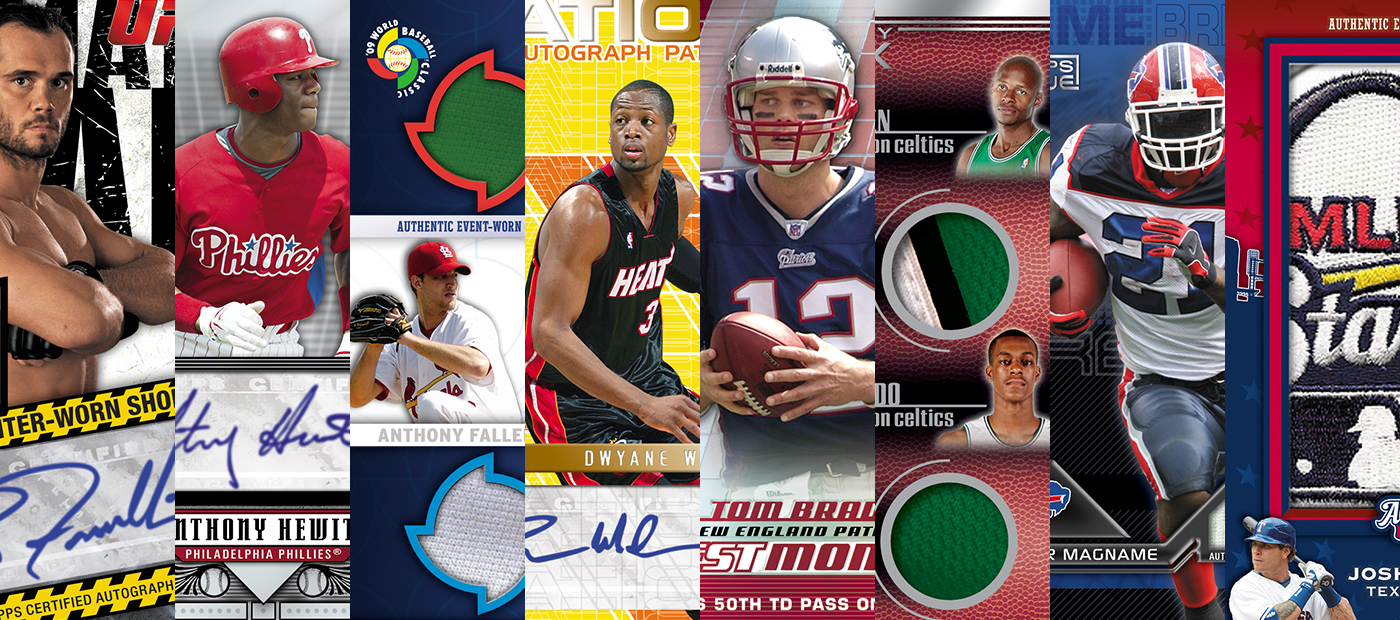 MLB. NBA. NFL. UFC. PBA.
I had the opportunity to design over 250 high-end sports trading cards with styles ranging from modern to retro to Victorian to distressed. The cards received rave reviews from collectors, which translated into high profits for Topps, including several individual relic cards sold for over $15,000 each.
I addition to design conceptualization and execution, I also regularly liaised with our clients at Topps regarding new project specifications and printing technologies. I then art directed our designers to ensure the client's needs were met and the solutions were on target. With countless sub-brands amongst a variety of sports, it was important that each new card and series was unique and eye-catching, but also unmistakably belonged to the bigger, cohesive look of its parent sport brand. Later I prepared the design files for production and printing, reviewing separations, and creating white hit, etch, spot color, and foil plates.
Print Design  |  Art Direction  |  Client Liaison  |  Typography  |  Production & Prepress
Shown are select NBA, MLB, NFL, UFC and historical figure cards, many featuring hand-signed autographs, and relic cards with embedded game-worn apparel and gear. Also shown are sample separation plates for the MLB/Topps Finest Baseball Series.