Dolce&Gabbana
Fall Winter 2010

With a collection featuring more than 300 items for both men and women, the challenge was to provide ease of navigation while never skimping on the high end luxury and 'elegance of being' that a brand like DG demands.

We decided to let the clothes do the talking and came up with an interface which was the epitome of the word minimal. After all, product codes don't sell clothes.

The framework was 'responsive' before there was 'Responsive Design'. It was able to detect bandwith and screen resolution to provide the users with the highest image quality accordingly.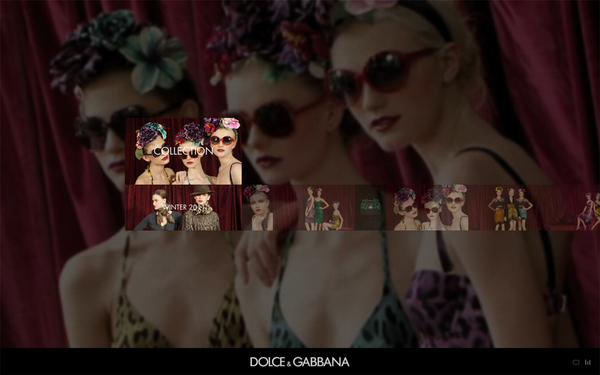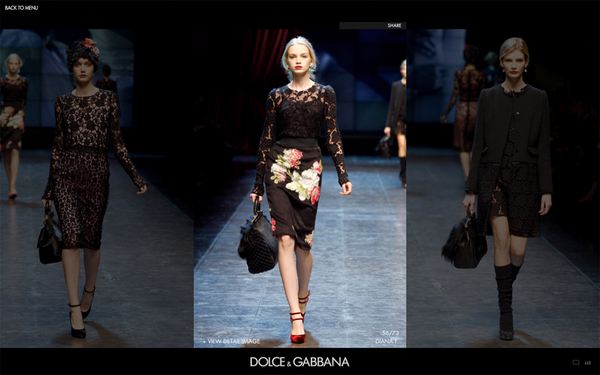 Agency: Hi-ReS!
Creative Direction: Florian Schmitt
Art Direction: Rachel Hunt, Alexander Meinhardt
Design, Editing & Production: Wolfgang Schröder, Sonja Johnke