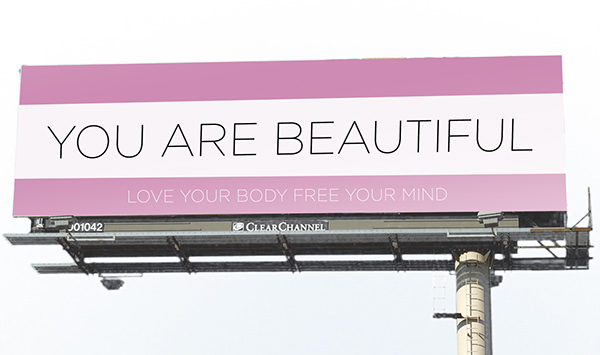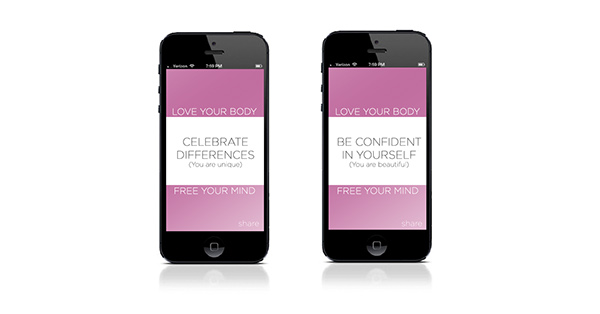 80% of U.S. women are dissatisfied with their appearance. Together we can
 change that and begin to make a positive difference in the lives of women and girls. 
Love Your Body is known for shedding a light on the gender stereotypes in the advertising industry. This campaign is intended to turn the tables and focus more on the positives. Uplifting billboards and street ads will act to promote positive body image all over major cities and a downloadable app will offer words of wisdom. Each month the app will be updated with an all new list of confidence-inspiring phrases. Anytime the user needs to a boost, they can open the app and even choose to share the inspiring words through social media spreading the idea of positivity. On the website, a count of the amount of time people spend looking at the uplifting words will show how much time we spend loving our bodies and freeing our minds. With a fresh new online presence with improved user experience, the non-profit can continue to do good for women of all ages.