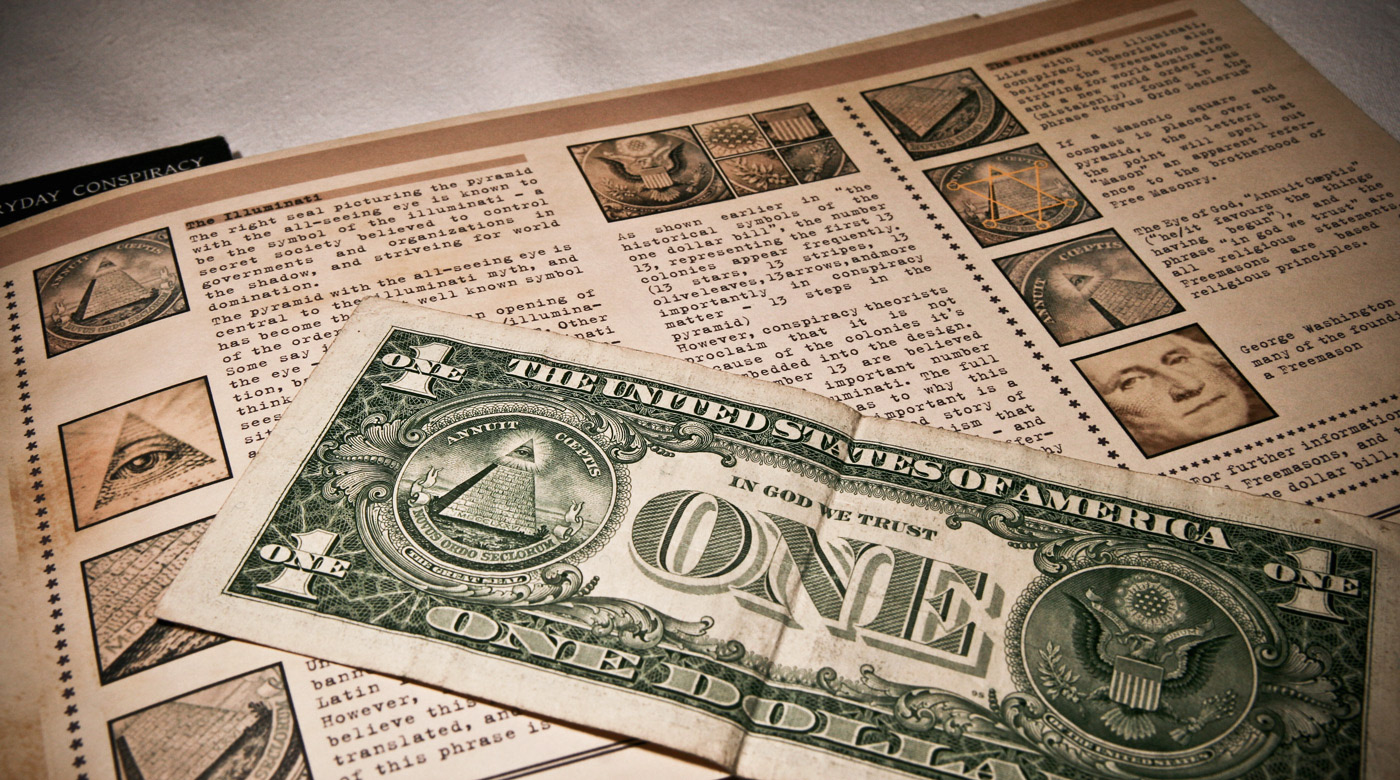 This project deals with conspiracy theories found in 3 American everyday objects. The goal of the booklet is to create a printed piece that is informative and interactive so that it encourages the reader to explore them.
As a result of coincidences and fantasy, the Marlboro cigarette pack, the coca cola logo and the one dollar bill all have some strange conspiracy theories attached to them. While it's easy to laugh at and debunk these theories, there are also a number of people who actually do believe them - which has led to some real-world concerns.
Being given some background on these theories, the reader is then encouraged to visually investigate each of these strange theories on their own.