Cheops is an Imagine Cup 2009 winner in the Design Competition.
ABOUT THE PROJECT
Cheops is a multitouch surface used in complementary activities forliteracy. Several students can use it at the same time, allowing thecollaboration between them.
Being an electronic application,Cheops promotes the integration of children with digital environments,in an era in which they are essential for communication and collectivedevelopment.
The teacher should plan activities and monitor theirresolution by the students, guiding them so that his/her role in theclassroom is strengthened.
Its main purpose is the writing andhandling of phrases, words and characters by students, enabling theexpansion of vocabulary and speed of reasoning. It can also be used inother activities such as construction of chemical formulas andmathematical equations, can be used with children and adolescents.
Forits ease of use (the interface independent of icons and commands on thepart of students, can be used in any country or language) and visualattraction, Cheops increases the interest and performance of studentsin the classroom, motivating them in their school activities andensuring their basic education.
PRESENTATION OF CHEOPS CONCEPT
More informations about the concept, in presentation format.
To view the entire presentation, see Cheops slideshare presentation.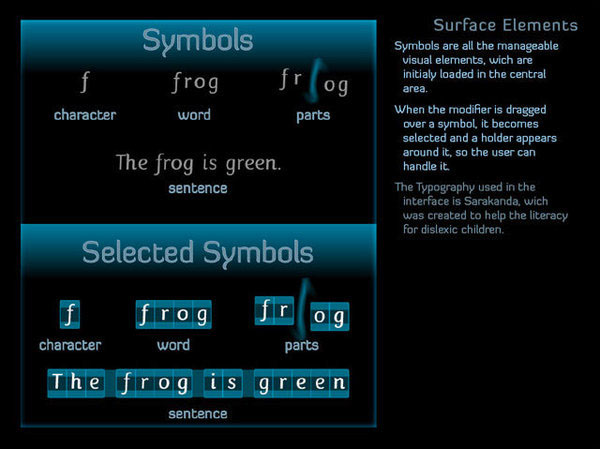 This project was developed by
Alexandre Nacari - Designer
Henrique Perticarati - Designer
Pedro Cavalca - Programmer