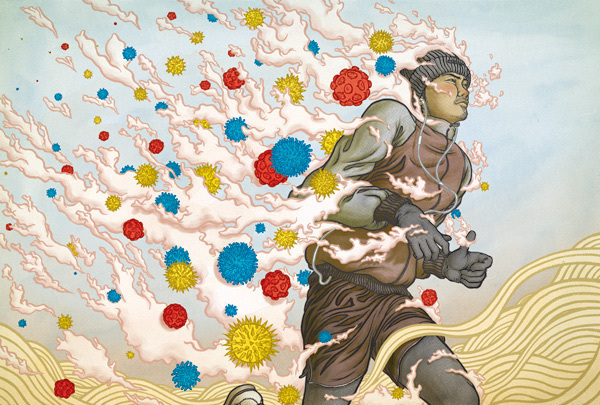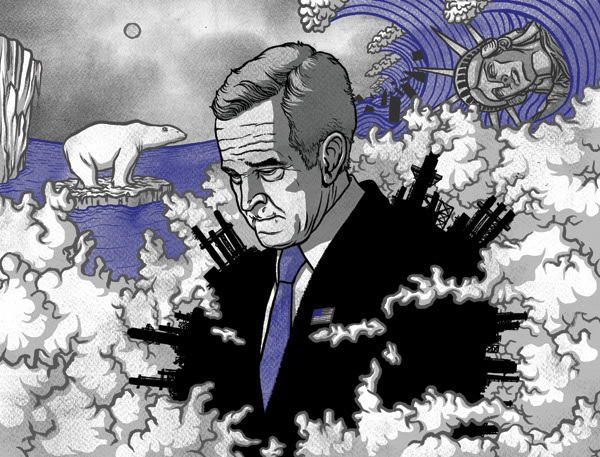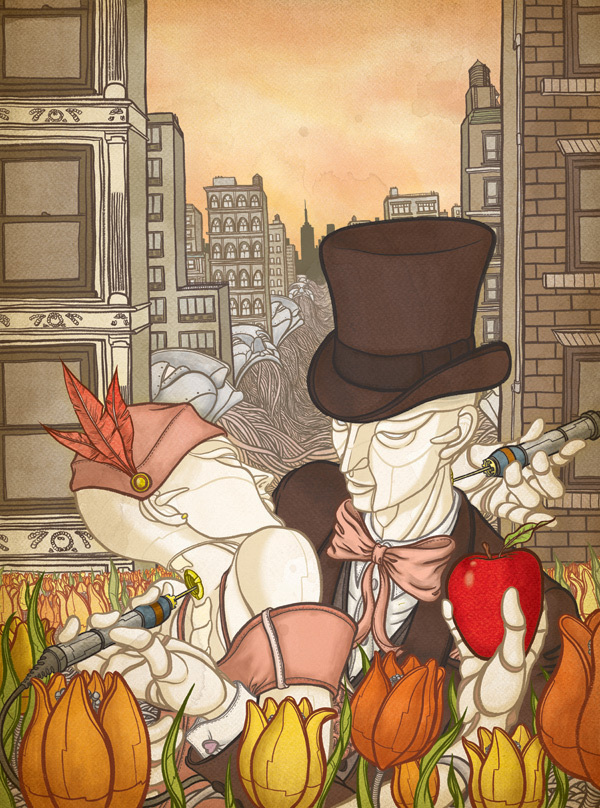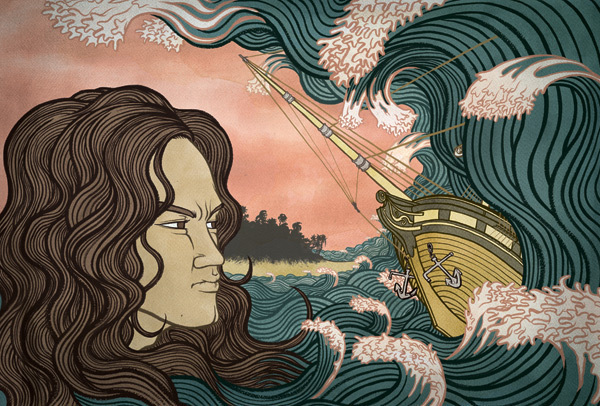 PROCESS
My first step is to visualize my ideas and compositions with makingsmall rough sketches. I spend a lot of time in this process withtalking much about it with people around me, doing web search andreading books. The first thing I finish is action. Then I decide angleand background.
As soon as I make few rough sketches withdifferent ideas and angles, I start to search images for more specificideas and sketches. Research is not just gathering images. It is a lotmore than that. I always get so much inspired in this process fromimages, conversations, and media. So sometimes I go to the PhotoLibrary, sometimes just find images or video clips on the web andsometimes go out to take pictures. I try to make references by my selfbecause they have my own feelings in them.
Next step is pickinga right one. If it is commissioned work, I discuss with art directors.Once I get only one rough sketch, I digitalize it with scanning to blowit up on Photoshop. Then I print it out in original drawing size andtrace it on watercolor paper on the light box. After making moredetails on it, I do black ink drawing using watercolor brush. I usuallydo ink drawing by hand and finish the rest in Photoshop, because it'seasy to make revisions.
Now it is time for digital work. I scanthe black & white ink drawing and change line colors, fill colorsand apply textures in Photoshop. I use textures to add a natural lookto my digitally finished work. My main texture source is usuallywatercolor, but I apply various textures in some pieces. I found thateach texture serves a different role and helps to exaggerate a feelingI want to focus on.
At the end of the process I add shadow and apply lighting effect thinking that it looks like my original thought.