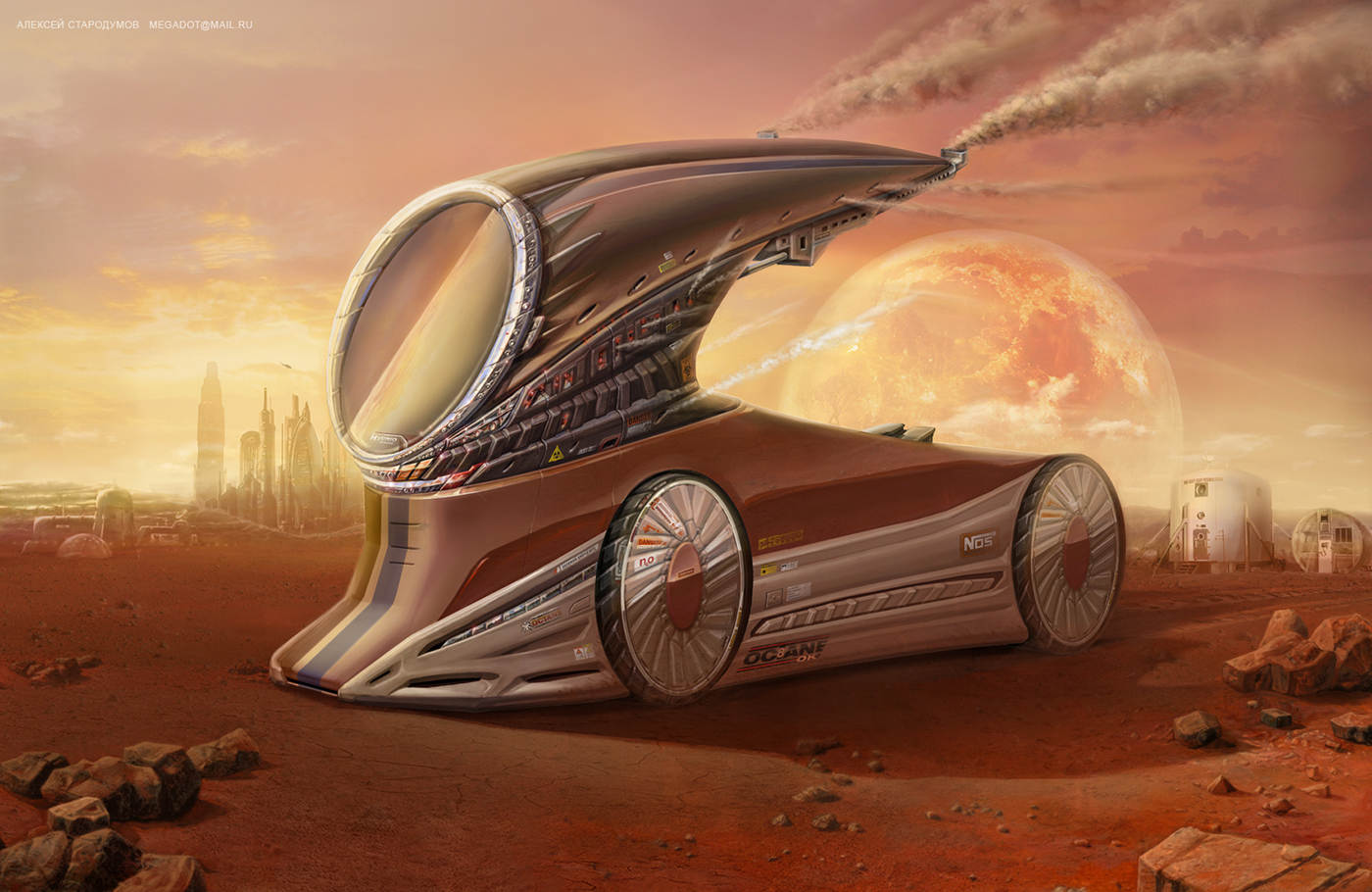 Концепт проект футуристического грузового сидельного тягача.
Работа основана на моём студенческом эскизе, нарисованном
мной на 3 курсе Академии им. Строганова. Эскиз был переработан
в концепт проект. Изначально скетч был нарисован на бумаге
маркерами, пастелью и цветными карандашами. Потом всё
доводилось в Photoshop. Использовал графический планшет
Wacom размера А4. Разработка дизайна и формообразования,
идея, концепт-дизайн, концепт-арт, компоузинг,
постобработка- Алексей Стародумов.
Спасибо вам за просмотр этого проекта.
Ссылки на мои портфолио в сети:
Links to my online portfolio:
The concept design futuristic sidelnogo cargo truck.
The work is based on my students' sketch, painted
I know of 3 Academy. Stroganov. The sketch was reworked
in the concept of the project. Initially, the sketch was drawn on paper
markers, crayons and colored pencils. then all
ever in Photoshop. Used a graphics tablet
Wacom A4 size. Design and morphogenesis
idea, concept design, concept art, composing,
postprocessing- Alex Starodumov.
Thank you for viewing this project.