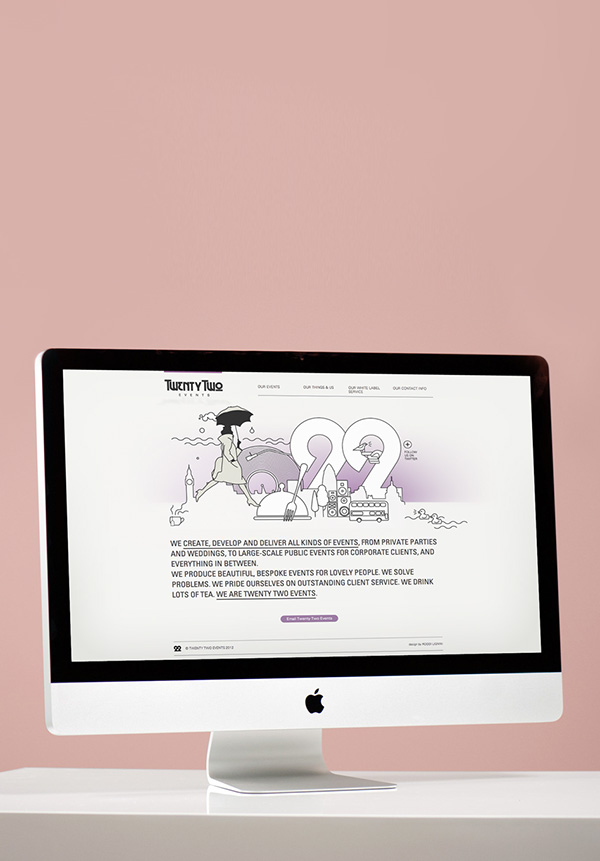 London based events agency Twenty Two Events
Website design and development focused on creating a visual identity for the client.
Simple, minimalist and elegant design based on a grid system that -with the use of a simple colour palette- balances the designs and make focus on contents.
Twenty Two Events are a team of event professionals with backgrounds rooted in fashion, theatre, music, media and production. They create, develop and deliver all kinds of events, from private parties and weddings, to large-scale public events for corporate clients, and everything in between.
The illustration represents an inspirational landscape of events that are taking place in London -city where the agency is based- animated by the use of html5 parallaxing.
Check it out at,
www.twentytwoevents.com