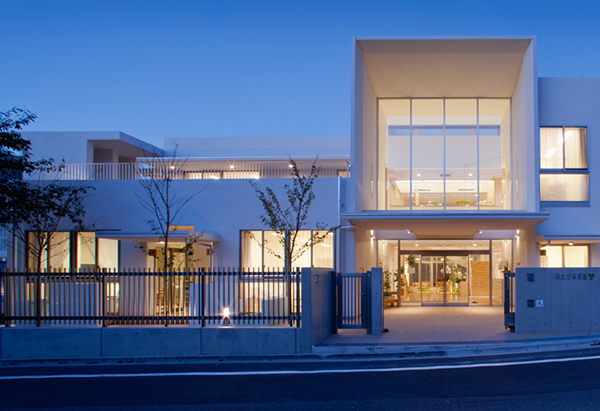 Futaba nursery school was built in a dense context with environmental disadvantages. In order to introduce light and air in to the building, some volumes were extruded so that a relative intrusion of exterior space was created.  There are two distinct space of significance in this building to create a relative condition of "prospect and refuge". The creation of this relative condition has been tried out in our previous projects, but in this project, it has been made more distinct. Children are more keen on finding spaces of distinct character, and finds spaces of "refuge" very comfortable, and spaces of "prospect" exciting.
Viewing platform within a building: "prospect"
Hidden space connecting two small rooms: "refuge"
Entrance: layered spaces of, entrance hall, cafeteria and courtyard to introduce light and air.