'House of Flying Daggers' at H
otel DORMIRDCINE****
competition: Reto Hotel DormirdCine
location: calle del Príncipe de Vergara 87, Barrio de Salamanca, Madrid, Spain
function: hotel
status: built 
office: Henka Arquitectos
architects-designers: Yonatham González Varo & Monique Phou
photography: Henka Arquitectos · 2014
en. The illustration refers to the 2004 wuxia film 'House of Flying Daggers' directed by Zhang Yimou. In a soft dynamic movement, the design wraps the resting area and guides us to the bathing area.  
It has been printed in fabric and assigned to #Room315, one of the 8 doubles rooms with private entrance. 
265 proposals have been sent, 70 have been selected.
es. La ilustración homenajea al género Wuxia inspirándose en la película 'la Casa de Las dagas Voladoras' por el director Zhang Yimou en 2004. Con un suave movimiento, el diseño nos arropa y nos conduce a la zona de agua.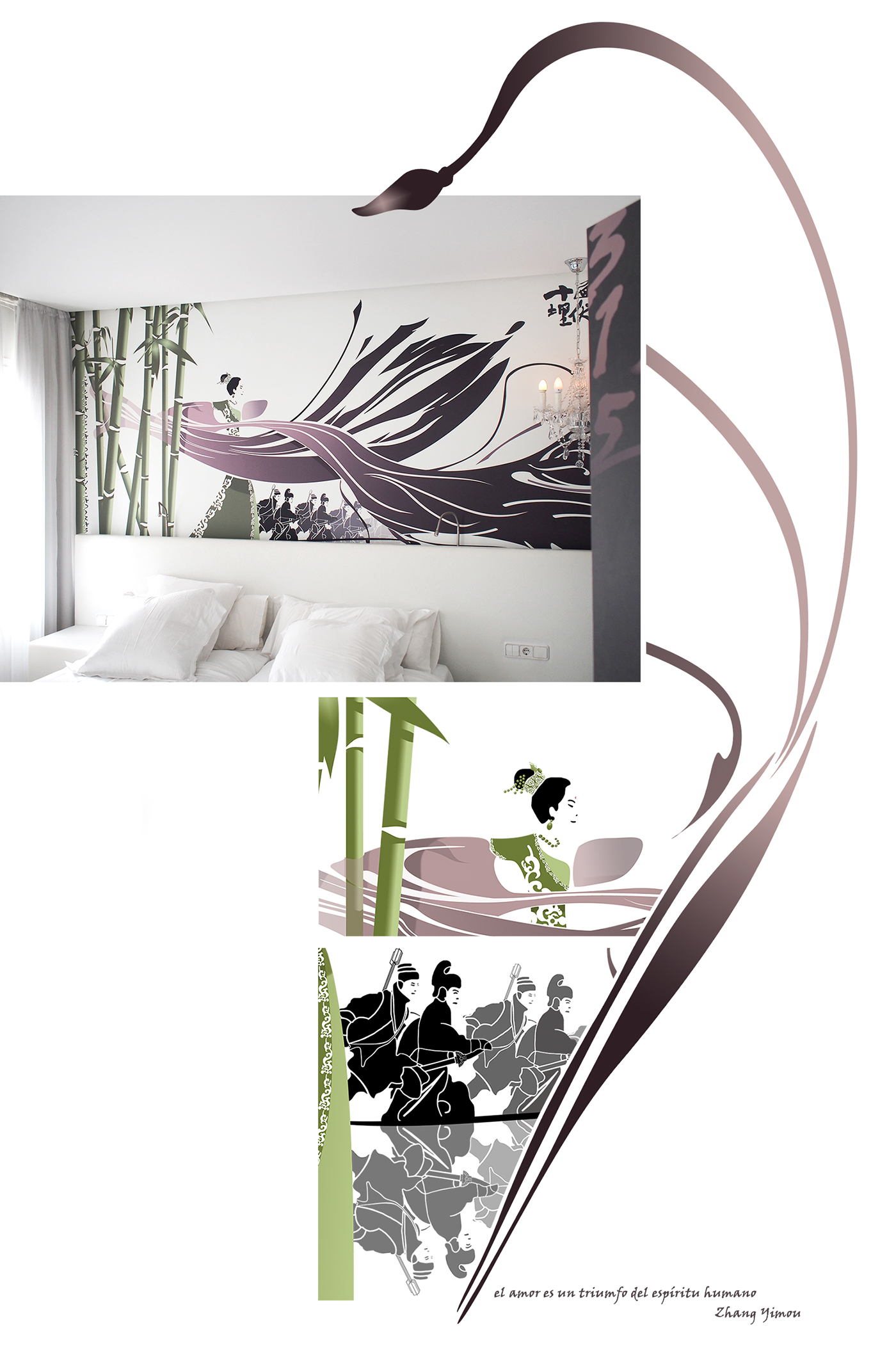 "If you want a cosmopolitan and modern hotel in Madrid, 
Hotel Dormirdcine is a different place with unique design that will become part of your trip to the city."