The design of the 40 Islands vodka is based on the idea of the lucidity and purity of the product and is presented by an illustration, the simplicity of the logo and the minimal area of the label.
The illustration gives one a feeling of a misty morning on a lake. The simplicity and austerity of the shape gives the product a higher status.

This is a concept. If you are interested in the project, please feel free to contact me. I am ready for any offers!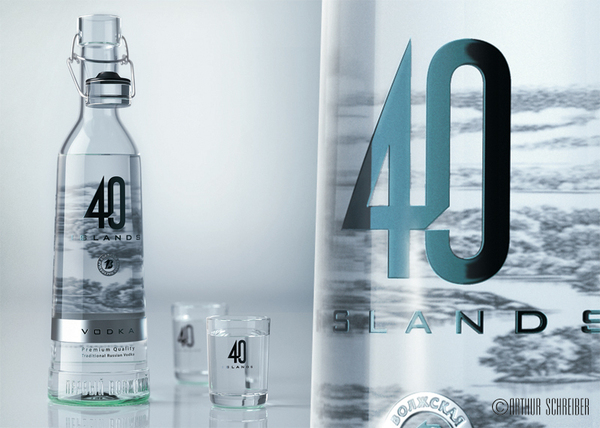 visualisation: Pavel Gubin, Kirill Yurkov