QUANTITATIVE - QUALITATIVE 
CHANGE
The qualitative criteria of habitation space is much more important, than quantitative (area). The compact comfortable habitation is more
accessible
and also does smaller harm to environment, it's more sustainable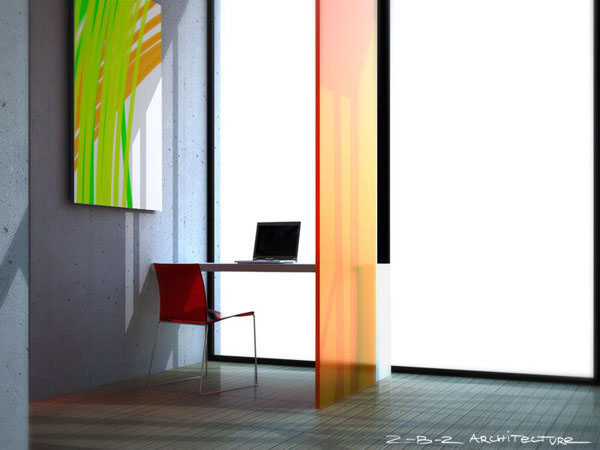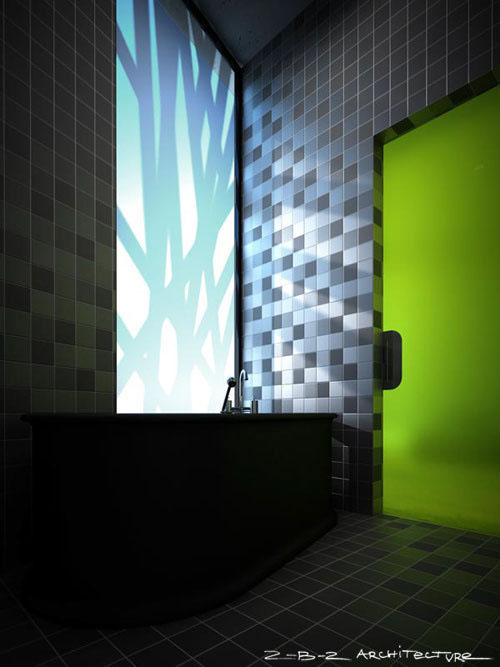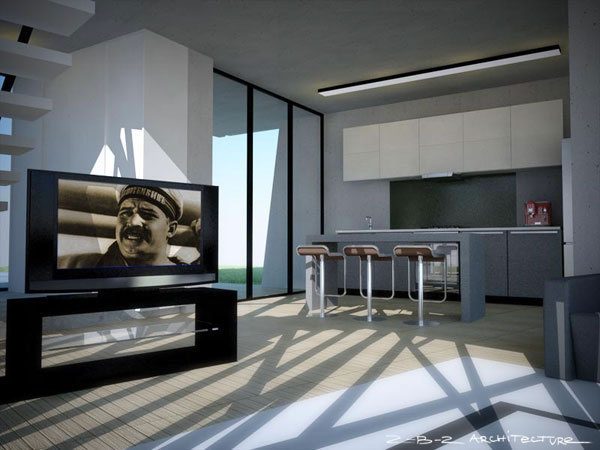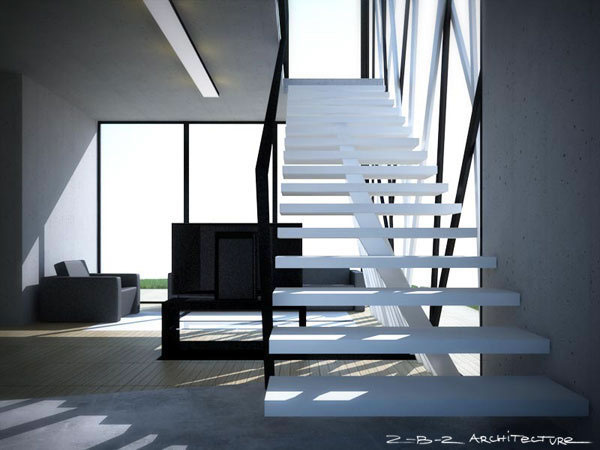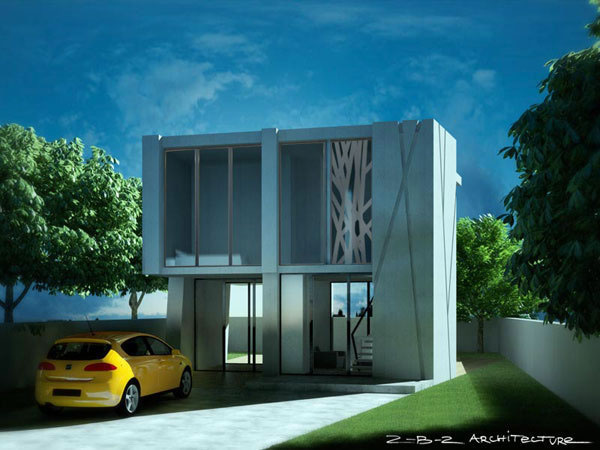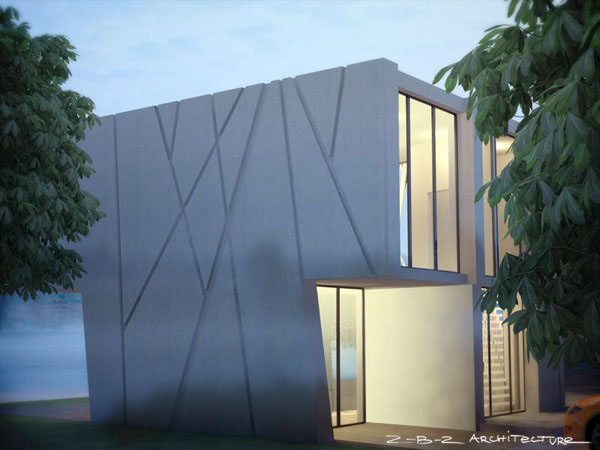 House for Wallpaper* Architects Directory 2010
A two-storeyed townhouse for typical family: husband, wife and kid.
A house for typical urban situation for the South of Ukraine, where the city cloth represents a mosaic from houses which were build in various ages.
Ground floor has open space structure, which consists of hall, living room, kitchen and WC.
1st floor consists of two bedrooms two bathrooms and common space in which we have mobile study and multiple storage system. Bathrooms are bordering to bedrooms.
Contemporary building technologies are very variable, and it's very inspiring to design something new and sustainable using usual materials by introducing fresh view of future living. Steel  bearing constructions have a structure of a tree: strong steel trunk and thin branches frame building volume. This way we got an sincerity between interior and environment.
Public spaces of house form a volume which forces inhabitants to wonder of it. It is possible owing to lights and shadows illusions. Probably such interior never will bother people. Personal spaces (bedrooms, bathrooms) have more composed light interiors with bright accents.
Total area: 95,5 sq.m
Ground floor: 43 sq.m
1st floor: 52,5 sq.m
Construction materials: concrete, steel, glass.