Arctic Cat
Digital Branding

For over 40 years, World Class Snowmobiles™ have been wearing the Arctic Cat name. We're equally proud to make Arctic Cat ATVs, too. They represent our dedication and commitment to advanced manufacturing techniques, engineering innovation and industry leadership.
Arctic Cat Inc., based in Thief River Falls, Minnesota, designs, engineers, manufactures and markets snowmobiles and all-terrain vehicles (ATVs) under the Arctic Cat brand name, as well as related parts, garments and accessories. The Company markets its products through a network of independent dealers located throughout the contiguous United States and Canada, and through distributors representing dealers in Alaska, Europe, the Middle East, Asia and other international markets. The Arctic Cat brand name is among the most widely recognized and respected names in the snowmobile and ATV industry.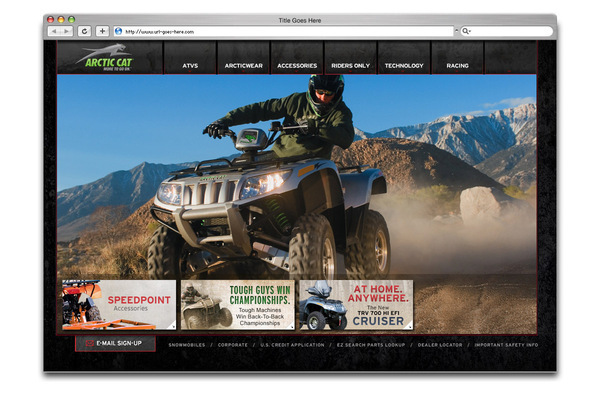 Work in this section was completed as a designer, an art director, an illustrator, and producer.