Gold'n Plump Chicken
Digital Brand Campaign
We were tasked with taking a long-standing brand -
Gold'n Plump
- and redefining it online. Periscope worked on the entire campaign, including the new logo, color scheme and tagline. That blended into a full tilt digital development campaign, including a new website, online brand banners, SEO, paid search, social media and a robust Eclub.
Our goal was to take the brand to a new place, fully highlighting recipes and a sense of community in the new brand face.
We also work on another brand for Gold'n Plump-
Just BARE Chicken
.
Their goal is to provide natural, healthy chicken like nature intended. Unadulterated. Unadorned. Just delicious. With a straightforward, honest commitment to respecting our people, animals and planet. Our task here was a new brand site, banners, social media, search and SEO.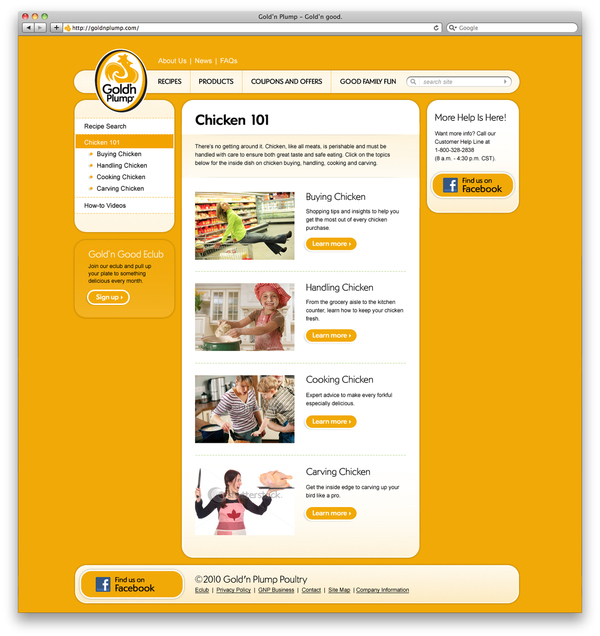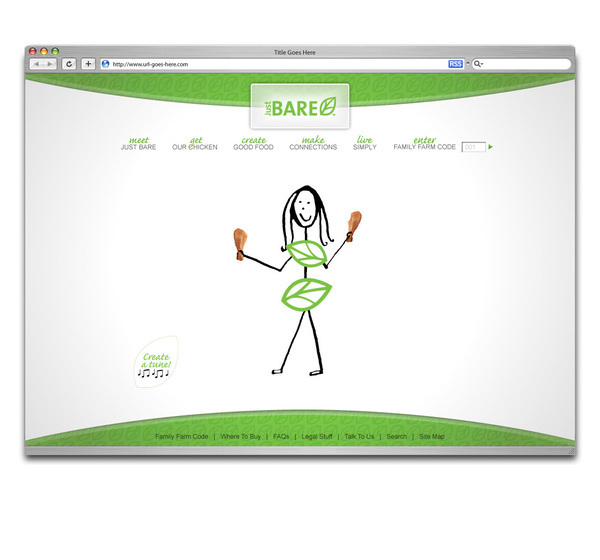 Work in this section was completed as a designer, an art director, an illustrator, and producer.