Interaction Design
BMTC Route Search app

The Bangalore Metropolitan TransportCorporation (BMTC) is a government agency that operates the intercity public transport bus service in Bangalore,India. As a part of my Interaction Design course I explored the site work flowsavailable for route search in http://bmtcinfo.com/ site and tried to make the app for route search procedure, so as togive end user an easy and simple interface for planning the intercity travel.The app provides all the local bus information for Bangalore.

Features
Redesigned the hierarchy model to Flat model, so as to enhance following workflows:
Ø    Route Search mechanism available on HomePage!
Ø    Provision to input Address in the Route Search instead of only option to select Bus Stops!
Ø    Traffic details available on HomePage!
Ø    Double the space available for News & update! Or the extra space can be used for other purpose!
Ø    No loss of information!
Ø    Improved usability!!
Ø    Improved search interface!!
Ø    No multilevel navigation required for retrieving information!!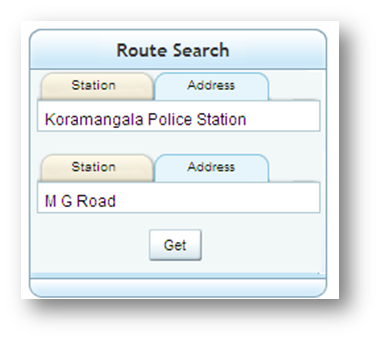 Mobile Application workflow with Interaction Pattern