"ShinzuiShinta" "Ultimad" is an imaginary album created by myself.  The story of the album is an abstractstory of my own life or may be depicted as the idea of my life till today. Iused ink and aydinger in order to create this project, which gives clues about howI present myself.
The Booklet has the story inside with the information of the band included.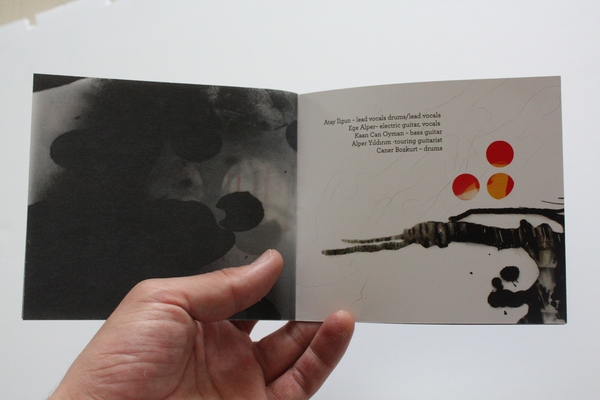 The inside cover is much more darker compared to the colorchanges made in the booklet. The booklet shows the ink trying to reach for itsdestination. However the circles break this.  Inside of the CD, the ink invades everything and there ischaos.