Ilustración para un artículo sobre demasiado patriotismo. Publicada en el diario El tiempo.
Esta es una 
ilustración
 que disfrute hacer, trate de explorar algo nuevo pero creo que termine con la técnica y el dibujo acostumbrado, de todas maneras creo que salió bien, dejen su comentario por fa.
Vean mas
detalles
This 
illustration
 made at the edge of the end of the year, it is a gift for friends and visitors of my 
website
, with it going my good wishes for the year to come over and the illusion that everything in 2011 is better for everyone.
Another illustration of Mexican literature for Lecturas of El Tiempo, 2009
This is an illustration for the University of the Andes to support an article on the college dropout, is manual and digital. 2009
Illustration about Demobilized
Work for 
El Tiempo
 last year, this figure was perhaps what I liked most, I like above all by one or another corner texturing.
Illustration on unemployment for offprint Domingo a Domingo in El Tiempo. I show the picture and the printed output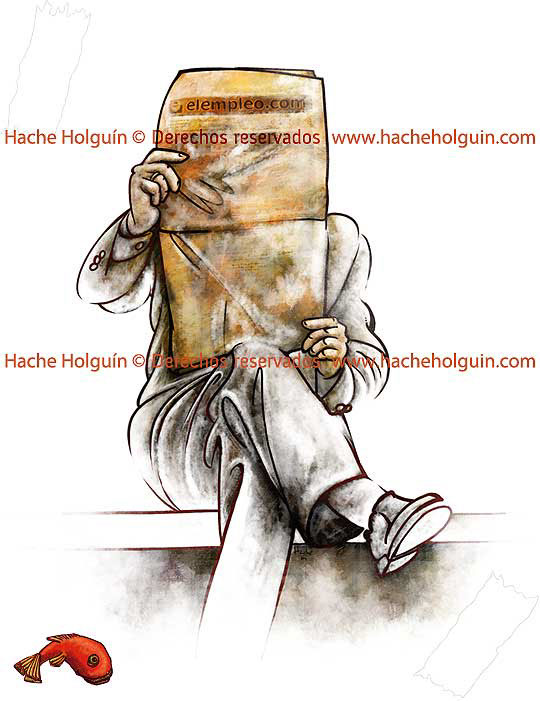 Illustration for the cover of El Tiempo's Lecturas for December 2009 edition, dedicated to reading on holiday, I show them the picture and the printed output.
Digital illustration. This is a test and gift ... and is the sort of thing I enjoy doing because it moves away from the conventional, or at least that conventionality in which I inadvertently dropped, obviously there is a clear influence on the shape and the technique but I think of a fewI'm finding and recognizing such proposals.
Queen Polaroid, digital illustration for ExpoInk. 2008