Fides es una empresa de seguridad privada que da servicio tanto para empresas como para residencias dentro del Estado de GTO. Su filosfía se basa en la prevención mas que la intervención, para corregir errores de seguridad. Uno de los principales problemas en México es la inseguridad, por que gran parte de ello se corrompe por medio de sobornos, la Empresa Fides quiere apostar a principios básico como la Confianza .



Fides is a private security company that provides services to businesses and residences Around the State of GTO. in Mexico.Their filosfía is based on prevention rather than intervention to correct security flaws. One of the main problems in Mexico is insecurity, that much of it is corrupted by bribes, the company Fides want to bet on basic principles such as trust.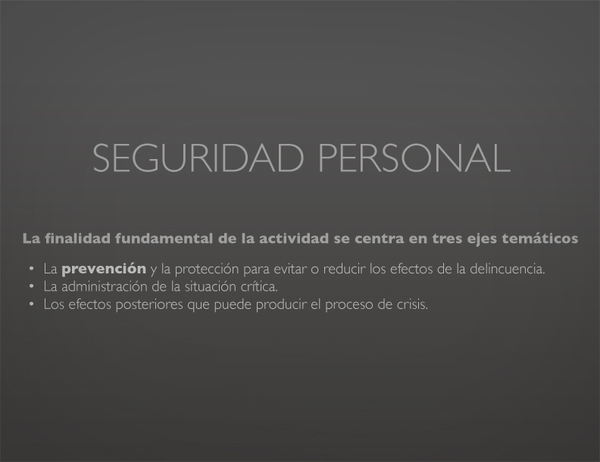 Propuesta Rechazada - Rejected Project -_-
Propuesta Rechazada - Rejected Project  > _
Propuesta Rechazada - Rejected Project   x _ x
Basado a sus objetivos, tuvimos que cambiar su nombre de Seguridad Global a Fides ya que Fides tiene mayor número de anclas, que es congruente con la visión del negocio.
Based on their goals, we had to change the name to Global Security as Fides Fides has a greater number of anchors, which is consistent with the vision of the business.