Internet TV conference was held in Tbilisi, Georgia –  on 16 and 29 of April 2010.
This local event was targeted to increase the awareness about iTV in Georgian society. Experienced speakers from around the world have shared expertise in both technical and journalistic aspects, in order to provide necessary foundation for future development prospects.
Conference was organised by
Singular Group
My task was to develop Brand style and website for conference.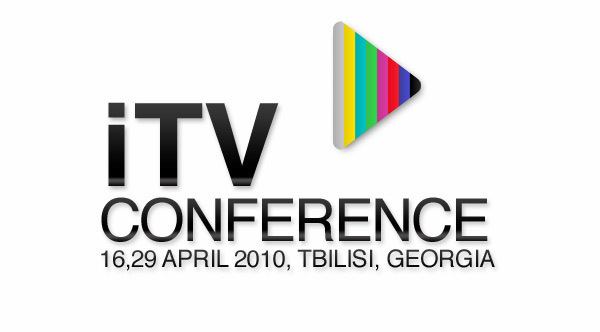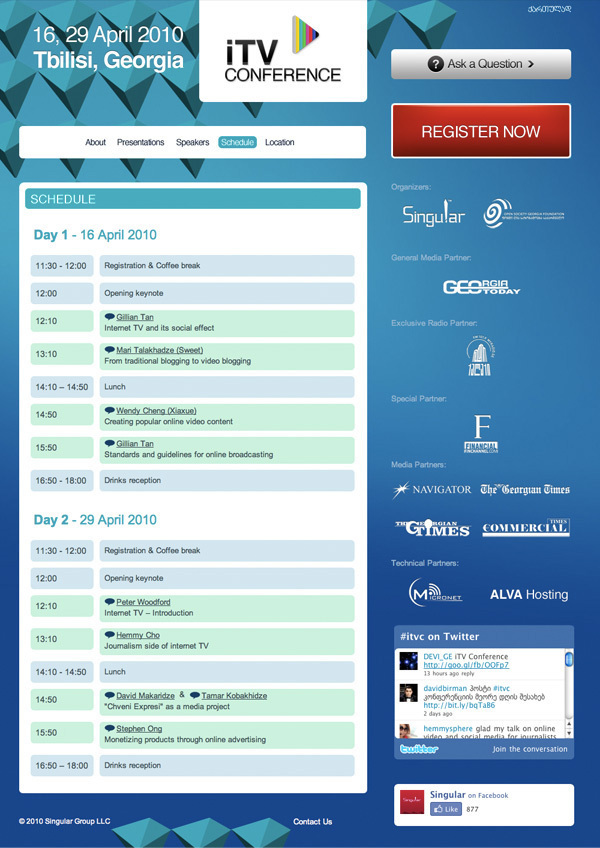 Conference was broadcasted live on website