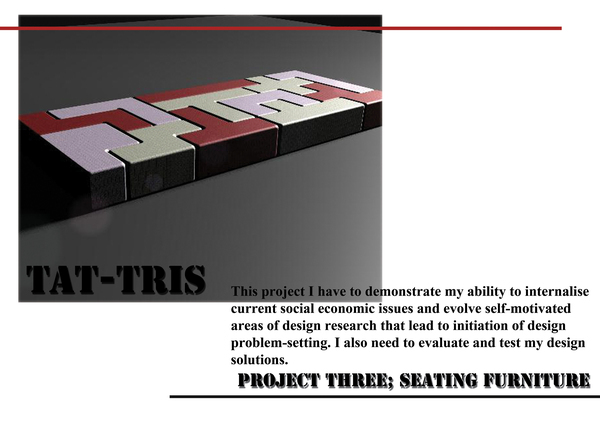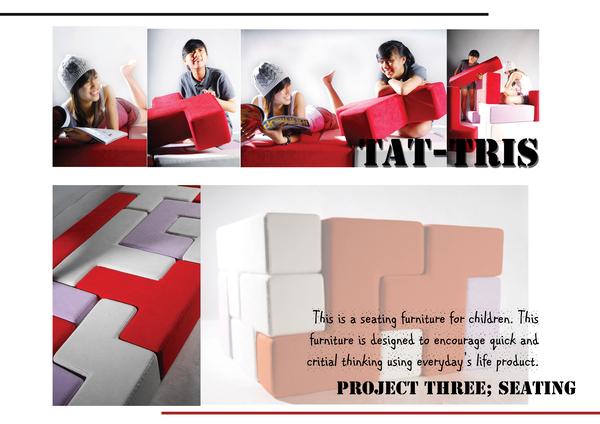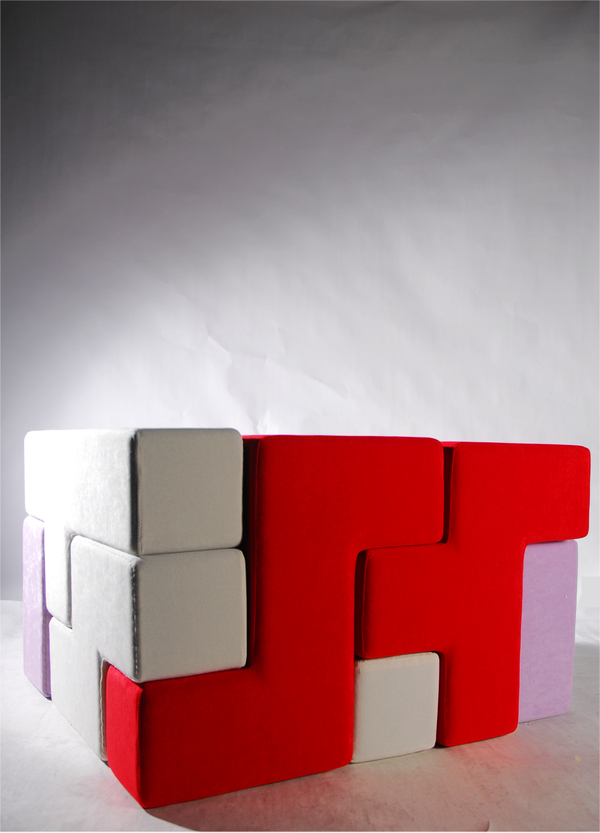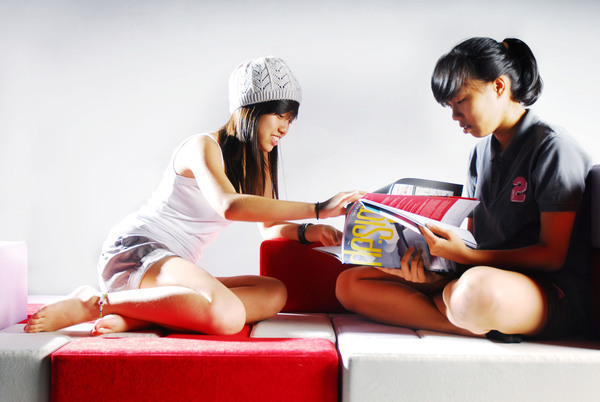 Childhood is the most beautiful of all life seasons. This is also the period of time where creative thinking comes and also the playfulness. I would like to further develop their thoughts and learning. Focusing on how their growing insight intolinguistic and conceptual structures influences their patterns of learning andreasoning.After studyingchildrens movements, I also realize that most children at their age are themost active; you can never force them to seat on for long. They move about injust a blink of an eye, it is so hard for parents to watch out for them. Theirreason being, it is boring to seat down and do nothing. Children at these agesare also encouraged to communicate with the others in school. Children aretaught what is teamwork and team bonding and how important it is. The main purposesof my design are to create an interactive seating that allows them to beengaging and same time to influences their learning in group or individual.  
by GaenKoh
This project was make possible with the help of my friends,
Desiree Png, Jake Num and Betty Yao
P.S. For any purchase enquiry please do contact me at
Gaen.Koh@5thAvenueConcept.com 
*Patent Pending...