Client/ New Advertising Co., Led
Design/ken-tsai lee design company
Tittle 1/ This is a horse
Tittle 2/ This is a bird
Tittle 3/ This is a tiger
Sub/ I bought the Ads, whatever I said is I like  -ken-tsai lee

I was commissioned to plan an outdoor campaign for New Advertising agency
The company's business which concentrated in outdoor Advertising. 
I wanted to irony the media in Taiwan how arrogant they are,
so I used a chinese old saying-point to a deer say it's a horse.
it's mean when you have a  medium, you can say  whatever you like, even everybody know it's wrong.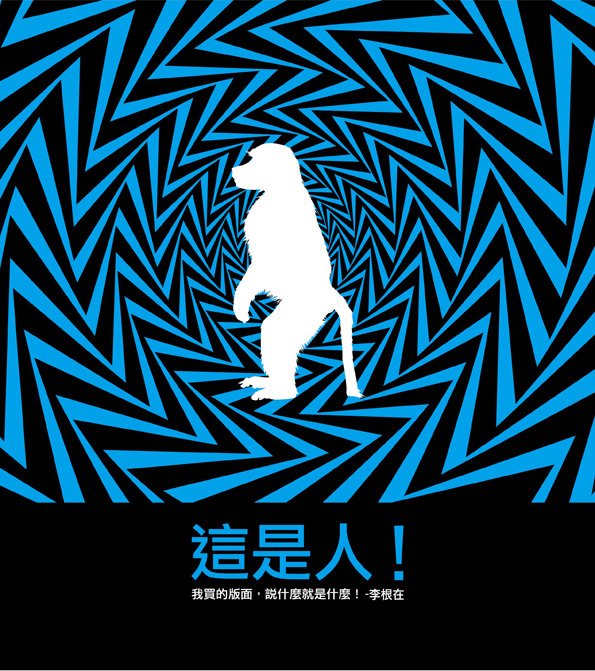 Uniform of New Advertising Co., Ltd

http://www.youtube.com/watch?v=jCxoiSvnYas
A LED ortdoor company used some idea to promot it, I was interviewed by reporter about that on TV's news

A LED ortdoor company used some idea to promot it, I was interviewed by reporter about that on TV's news