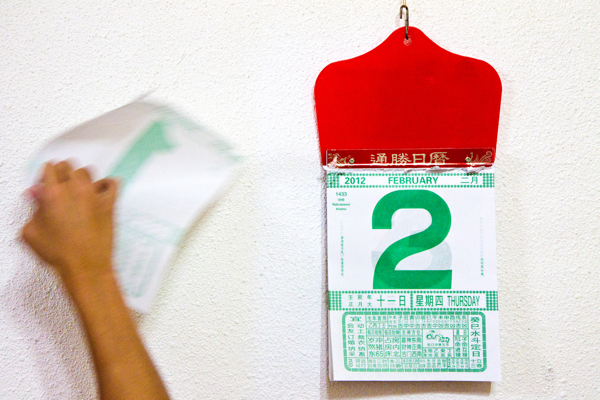 Due to technological advancements and lack of interest in Chinese lunar calendar, it is slowly becoming a dying trait.

Giving it a modern contemporary twist, the idea is to educate people on the existence of the Chinese lunar calendar and its usage for everyday basic reading.
The red acrylic sheet found in all Chinese lunar calendars is a prominent visual element that was adopted to create the branding and identity of the project 'Preserving The Art Of Reading Chinese Lunar Calendar'.
A Series of 3 Interactive Posters
Engaging viewers through interactivity to help them understand better, The series of interactive posters teaches viewers three simple steps to choose an auspicious date using the Chinese Lunar Calendar.
The phone app was developed for people who are always on the go. The installer comes in a hand crafted thumb drive made of kraft paper and grey board so as to stay true to the makers' belief that everything about the Chinese lunar calendar is recyclable.