I created a visual identity for Bárshocičohokoľvek wich was the title of an art show of typography,   which  showcases works from atelier of graphic design of Tomas Bata University in Zlín (Czech Republic). The goal of this show is to approach an average viewer with different treatments and concepts of typography. This whole show does not have a common topic, you can find here everything made of anything. That is basically the meaning of its title. The vernishing date was
on 12.5.2010 in industrial interiors of  svit areal in Zlin (Gallery 12). This art show features
Berjo Mouanga, Richard Jaros, Katerina Orlikova, Jozef Ondrik, Marek Suchanek and many more.
This was my project for my typography lectures. We supposed to create new accents for the
chosen font. I chose font Autobahn (free) without interpuction and accents. I created two
different variants of accents. The First one were classic accents without shadowing. Second
were oblique variants of accents. At the end I made some simple manuals like a poster for
users. and later I used this redesign font to create visual identity Bárshocičohokoľvek.
How I created outdoor installation in the garden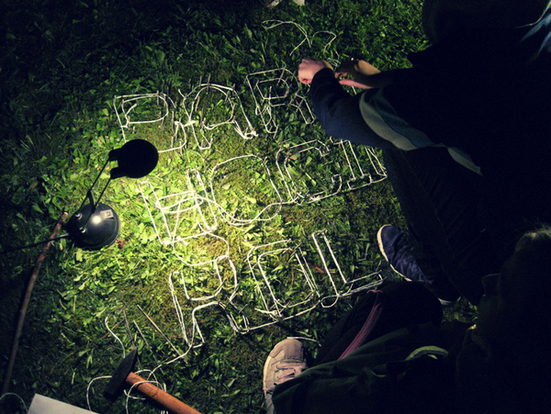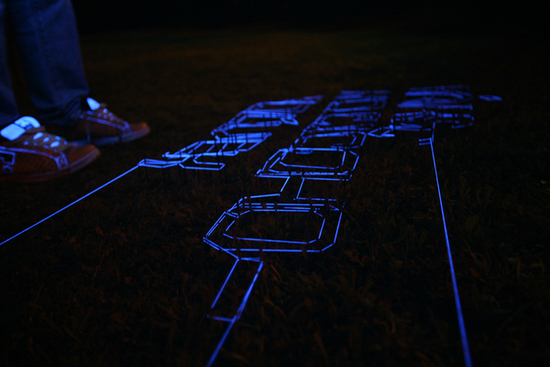 Installation of exhibitions entitled Bárshocičohokoľvek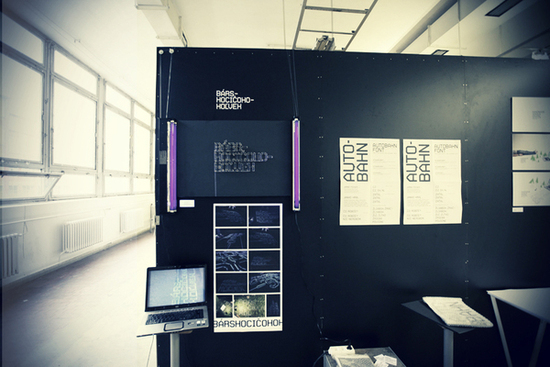 S

ome examples of visual applications...