World Cup '10
Experimental Painting/Drawings by Bram Vanhaeren
FIFA World Cup 2010 - South Africa
With the world cup coming up, I thought it would be the perfect moment to experiment again. I've selected few amazing players to work with. But as you can see they have no faces, because I believe in a team and not a Star Player in a World Cup. I hope it's going to be a fantastic World Cup with a lot of goals and awesome safes by the goalkeepers. And I wish every country best of luck! May the best team win and don't forget Fair play!

? Experiment
Every now and then I push myself to create some works in a style or with a method I've never done before. And this time I experimented to draw athletes and paint. I've never followed lessons before so I had to figure out how to work with paint and small brushes. But quickly I found it very amusing and relaxing. I worked with pencils and water paint on A3 rough paper. After the painting/drawing was done I played around with it in Photoshop.
After 30-35 Hours work, this is the result.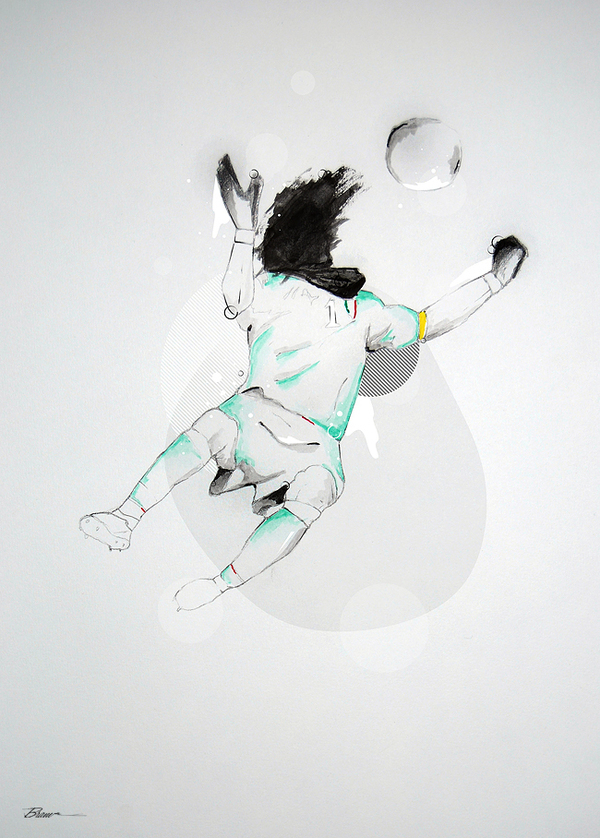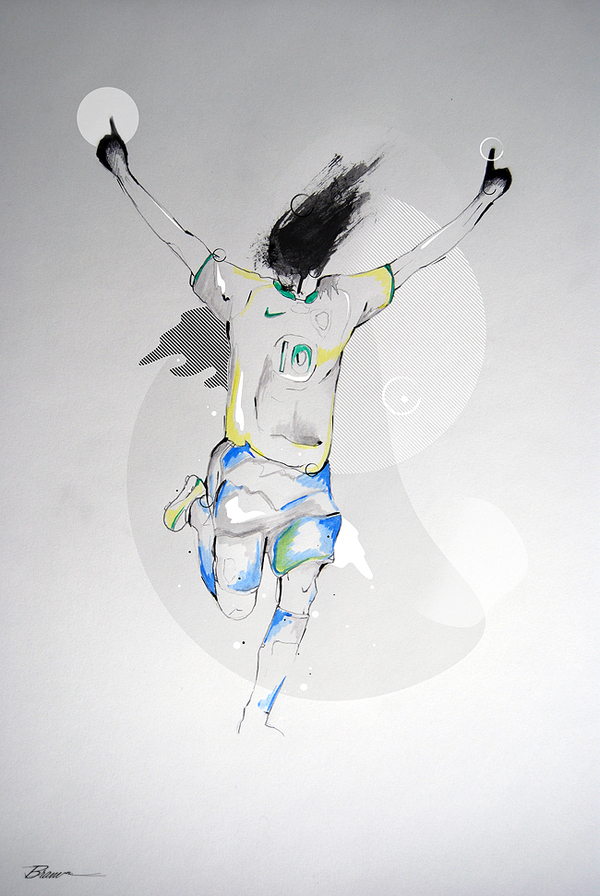 Some pictures from the Work In progress and behind the scene. I hope you can appreciate the works!