CG Event Euro 2012 Conference Branding
On the 8th of September 2012 10th
Annual CG Event Conference took place
in Kyiv, Ukraine.
CG Event –the largest gathering for specialists and beginners in Ukrainian CG industry.
The conference is aimed on connecting and developing creative and business relations in the East European CG market.
More than 900 participants visited this full of informative sessions and master classes event with a total immersion into the industry's most current trends.
Conference branding was developed by
Inter Design
team.
CREDITS
Nazar Gnativ
Natasha Postnaya
Andriy Turyanskiy
Andriy Altukhov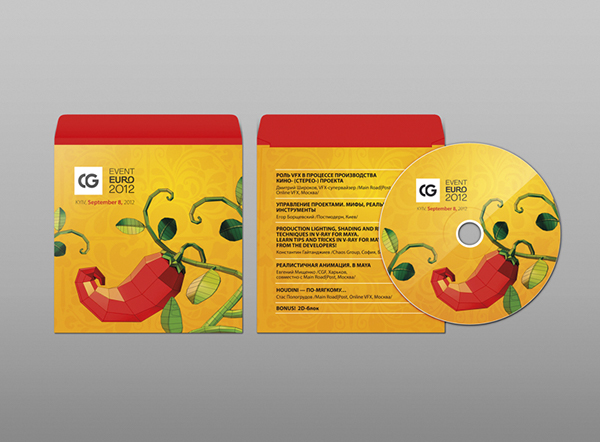 CG Event 2012 Conference Open ID

Open ID was created especially for Kyiv CG Event 2012 conference. The main symbol of the conference is low poly pepper. So, we decided to use it like a main element of the video. The famous "American Beauty" film scene was recreated to give an audience feeling of an exciting dream that CG Event conference presents for the participants and guests.