A SEAMLESS MULTI CHANNEL EXPERIENCE WITH ONE CLEAR PREMISE.  
COULD AN EVERY DAY GUY FILL THE SHOES OF JAMES BOND?
Role:  Concept & lead art director on all media.  Tv, digital, activation, print, viral, packaging.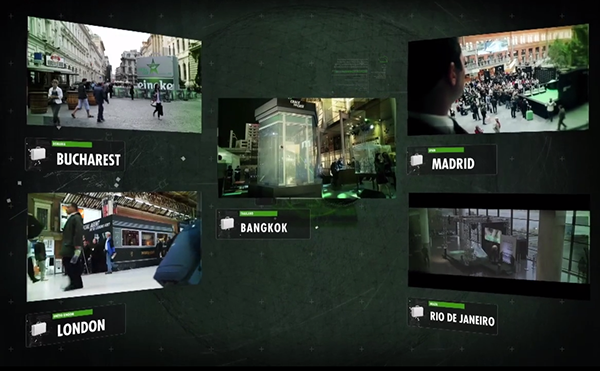 SEE HOW IT WORKED IN THE CASE STUDY BELOW
Where the TV stopped the digital experience continued seamlessly into a game and global activations
 • • •
Screengrabs. 
SCREENGRABS OF THE ONLINE EXPERIENCE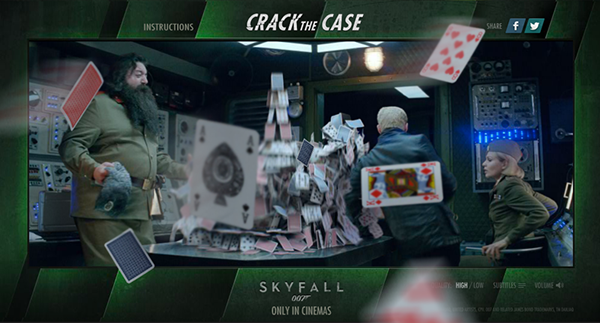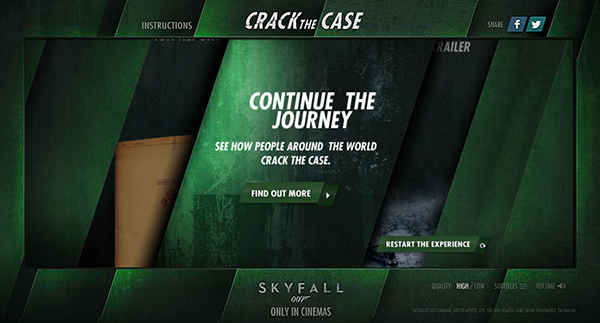 SCREENGRABS OF THE EXPERIENCES ARROUND THE WORLD 
Digital production: Media Monks / The mill
Digital Director : Jonny Grant