Ambient Advertising To Connect To People's Spontaneous Buying
Lastminute.com is much more than a cheap flight site. They also do shopping sprees, theatre, car rentals, restaurants, etc. They wanted to connect to people's spontaneous buying through a direct and effective ambient media reaching the target at the right moment of spending.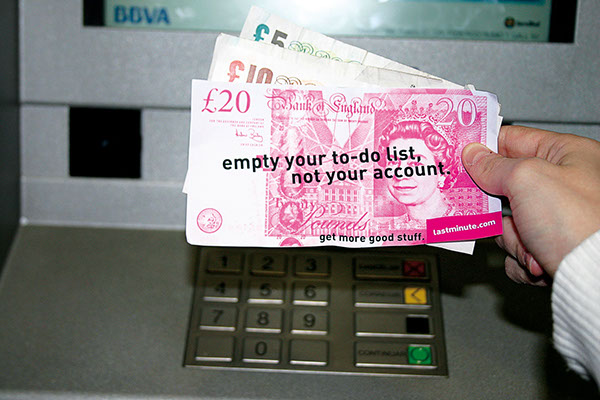 Cash points all over main cities are modified so that each time someone takes money out of them, the first banknote is a fake 20 pound note by lastminute.com
Empty your to-do list, not your bank account.