The starting point of the Love Hotel project began with a simple question. How could America solve its current financial recession? Mark Stratis came up with a possible solution.  The sex industry accumulates over fifty-seven-billion dollars a year worldwide. Twelve billion of which comes from the U.S. alone. What if American tapped into the sex industry to help pull itself out of the recession?
    
Let's just say that's what happened. America decided that it needed to be number one again and quickly. They start by legalizing prostitution, which had only been made illegal in the early 1900's. Slowly but surely, small red-light districts start appearing around the nation. The red-light districts have brothels, bathhouses, sex stores, theatres, and Love hotels.

This is the idea that Mark Stratis used to create his Hello Kitty inspired Love hotel pre-viz model, which was used as the basis for the furniture collection. The collection is comprised of a Sofa, two ottomans, coffee table, lamp, and rug. To compliment the furniture and take viewers into this love hotel world, Mark also created several smaller props. The props include, a ball gag, Hello Kitty Paddle, necklace, two mock magazine covers, and Kitty Milk carton.

Props/ Art Direction: Mark Stratis
Photography: Ari Abramczyk
Makeup/hair: Daniel Chinchilla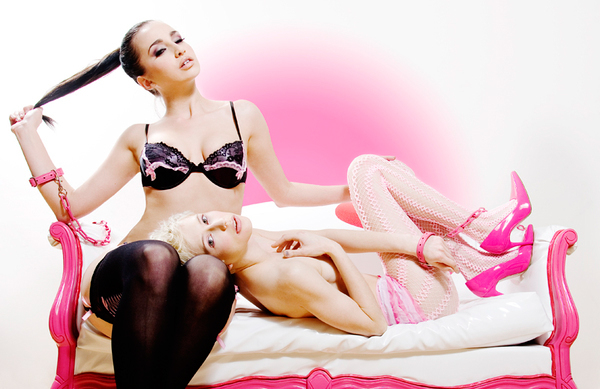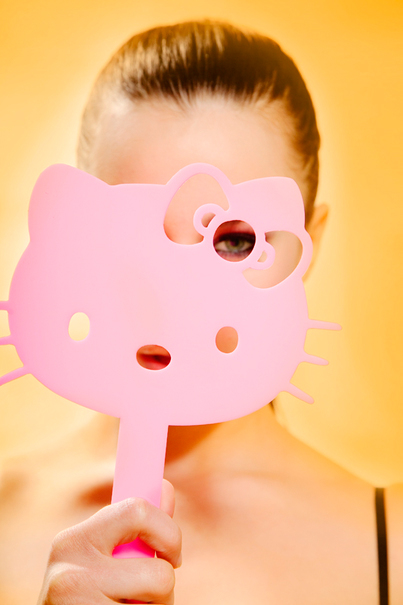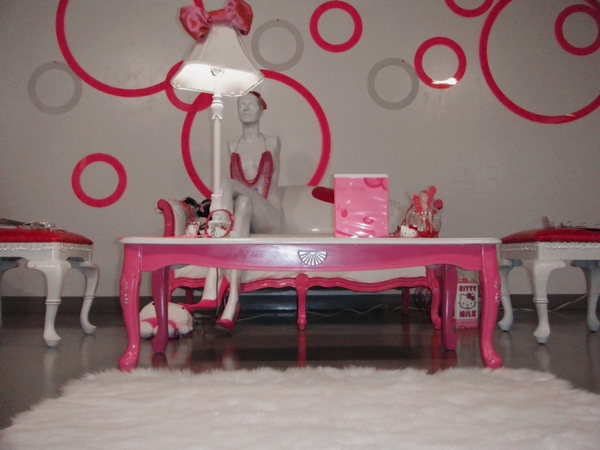 All the furniture was reupholstered and refinished my Mark Stratis.

The Table in this photo is covered in over 25,000 rhinestones each individually hand placed and glued.

The sofa and two ottomans were sanded and re-painted and re-covered in shiny vinyl.

The Lamp was re-painted, the shade was re-done with a satin materia, it also has rhinestone details.