Su Shanshan,me,ha~  A girl filed with passion.

Yuan Minzhe,my boyfriend,hehe~ he is working in Epic Games China.He is King of Game in our class.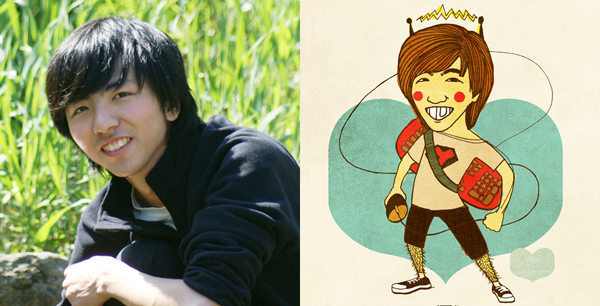 Liu Weiqiang,he has the best ability of Engilsh.
Liu Junli,she has a firm belief in Buddhism.
Liu Kai,he has a terrible face, but he has a kind heart,and he is a zealot of cat.
Lu Xiaolin,she comes from Taiwan island,the most impressive thing is she invited our classmates to her home to have a barbecue party in The Mid-Autumn Festival.

Lu Peiyu,she is Xiaolin's sister.
Wu Junlin,he is a gentleman. He is a Prince Charming in girl's mind.
Zhou Junjie,his nickname is "binggan",translate in Chinese is biscuit.
Zhou Lida,he has a strong ability of design Chinese character.
Zhang Yishu,she is studying abroad in Canada.
Zhang Bin,he has a craze for sports.
Zeng Jing,her intreseting used to be reading.Recently,she is craze to online game.
Zhu Hanxia,she likes papa bear very much.

Chai Hong,she is very good at skidding.
Hong Shanshan,she is a good athlete.
Wang Haihui,his hometown is well-known for ass meat.thanks for him,we had ass meat each term.
Wang Tongyao,she is craze about shopping at network.
Zai Qian,she is so kind to adopt vagrant dogs and cats.
Ge Ting,sweet girl,be good at make-up.
Guo Xin,my roommate.She is Aries.Her character is as passionate as Aries.   
Lei Liping,she can made herself a dress.
Gu Zhifei,she is the hotest girl in my class.