Bisitasyon (Visitation) is a suspense/thriller anthology series from Pinoy director Ato Bautista & writer Shugo Praico. We were commissioned to come up with a show-opener that's a bit Twilight Zone-ish, but still very Filipino. 
We brainstormed and thought of using real antique pictures of Filipinos and old architectural photos that we bought from our neighborhood antique store. We also bought old manuscripts, certificates and letters, from which we drew the main texture plates for the project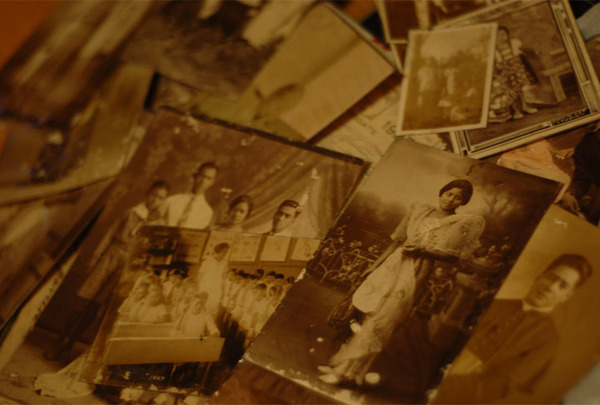 The eerie feel of these materials alone were enough to dictate the feel and pacing of the show-opener, add to that a haunting piano score that was originally composed for the project, and we have the right mix in terms of approach.
This show open was created back in 2007. We still  feel especially proud of this project since we were able to marry a modern sense of design, editing and animation and  a very classic Filipino feel.

Concept & Animation: Pauline Vicencio & Ivan DespiDesign & Composite: Ivan Despi
Logo: Ivan Despi

December 2007