"Khaa PINS! Junior Lettering" is an old-fashioned set made for every lover of Letraset™ dry transfers.

Every package contains two black&white buttons with claims impressed upon, using a variety of font (Helvetica, Avant Garde, Grotesque, Volta, Clarendon, Mercator, Microgramma).

Buttons are pinned to a printed sheet of contact paper: the package tries to give you the feeling of the old transfers' package, back in the good old days.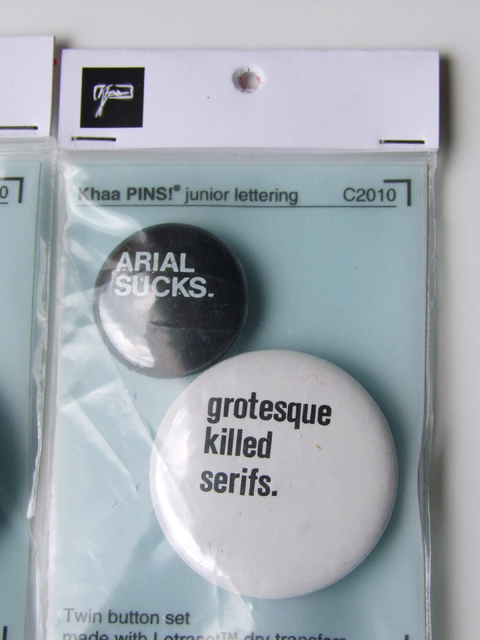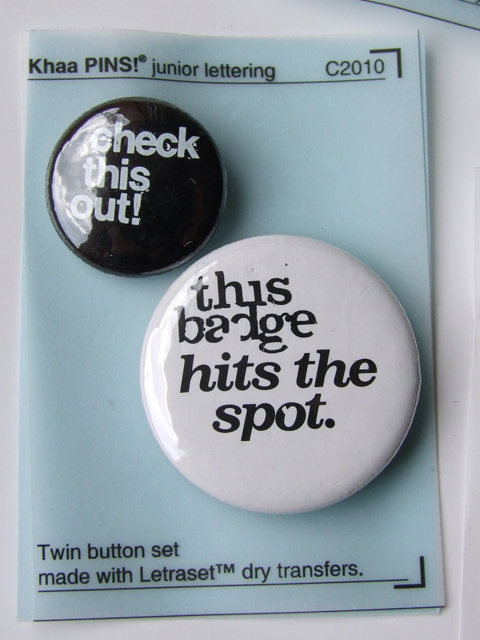 "I like Malevič", white on white.