MegaBoxing Day Exhibition

MegaBoxing Day is an innovative X'mas Celebration Event organized bythe brand new MegaBox in Hong Kong. This isthe first X'mas of MegaBox and an interesting and unusual idea to celebrate thefestival will make the place more attractive and outstanding. Official website: www.megabox.com.hk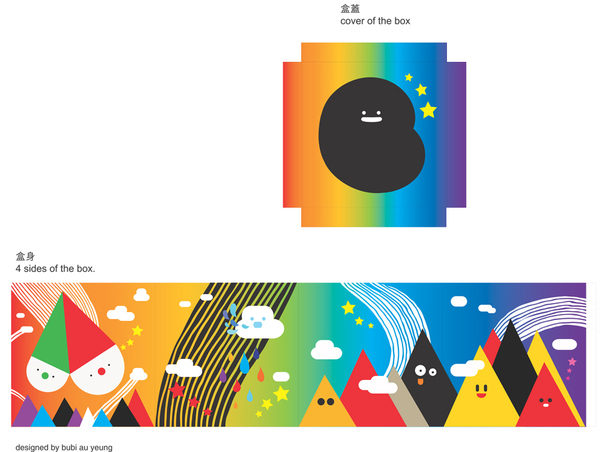 Designer: Bubi Au Yeung
Title of the box: Joy in the box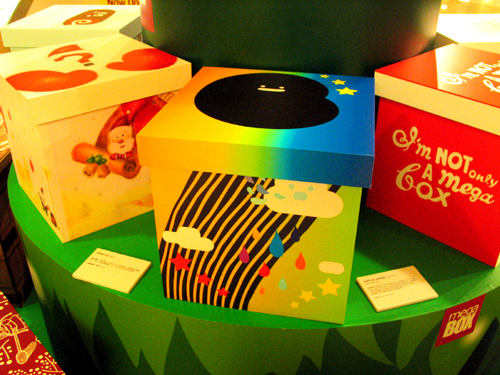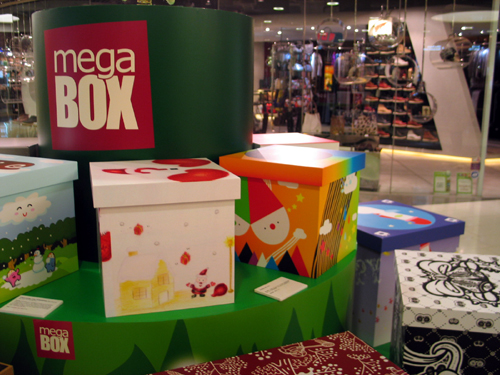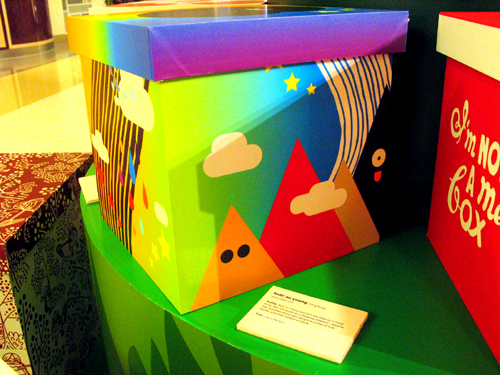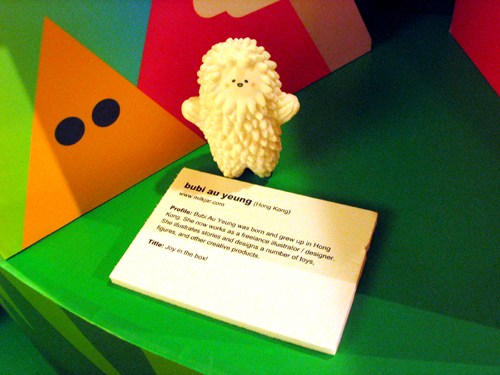 MegaBox is a revolutionary shopping, dining and entertainment concept in one of Hong Kong's up-and-coming commercial and retail districts. By providing a total experience, alongside a unique mix of attractions and shopping zones, it is destined to become a must-visit family and tourist destination.
The innovative "Big Box" concept with spectacular design and unrivalled tenant mix makes MegaBox the newest shopping Mecca.

MegaBoxing Day consists of several programs that are created for different kind of shoppers to celebrate Christmas. One of the programs will attract arts lovers, trendsetters in town the most - "100 Mega X'mas Box Exhibition". 100 artists from overseas and Hong Kong will be invited to design an X'mas Box in any way of creation; it can be by illustration, graphic design or painting. MegaBox will sponsor 100 different X'mas gifts and each gift will pair up with 1 box, then they will be exhibited in MegaBox during 19th November to 26th December 2007. During the exhibition period, any shopper who is interested in any of the X'mas gift can make a purchase and the income will be donated to a charity organization in Hong Kong who is devoted to environmental protection.

This event is not only an art related event but also a charity program. MegaBox support arts program and also concern the community. This is their very first event that encourages art creative as well as environmental protection.