This creation was part of a fictional campaign about butterflies that I designed for "National Geographic".
The subject is strongly represented in the campaign by the integration of butterflies in the hair of the model. Once again, the art of Photoshop was proven by the flawless transition between the woman and the butterflies. To give the campaign an added value, there were three main campaign images created around this concept.
Photodesign: Lie Versnaeyen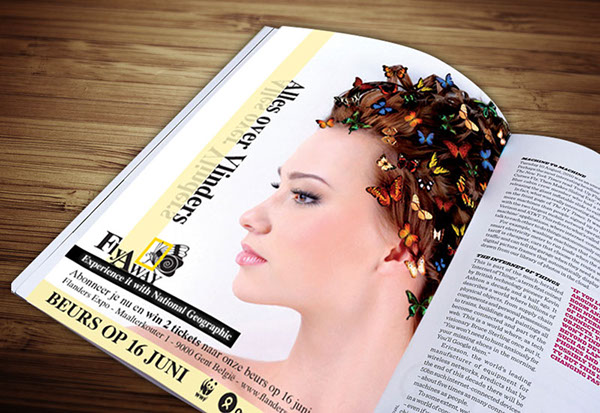 Thanks for Visiting! 



Want to see more? Keep in touch by clicking on the "Follow" link at the botton.
For more information you can visit the following links! 

waterhorse-design.be
Facebook, Twitter, LinkedIn, Pinterest

Also, if you 'appreciate' this project below, I'd appreciate it!