Madre - a memoir  is a multi-media theatre presentation on memory, guilt, and adaptation.  It focuses on the story of Julia of the Many Mary's, a woman in Medellin, Colombia, who is succumbing to Alzheimer's.  Her adopted daughter Angela lives in Toronto, and returns to care for her mother, but also to try to answer for both of them questions about their past before Julia no longer recognizes her.

As the scenographer I am designing in a small theatre which gives us many opportunities to exploit an intimate space.  Our basic setup will be simple: a small room with a chair, framed by shelves, and a dominant mirrored surface with which to play reflections.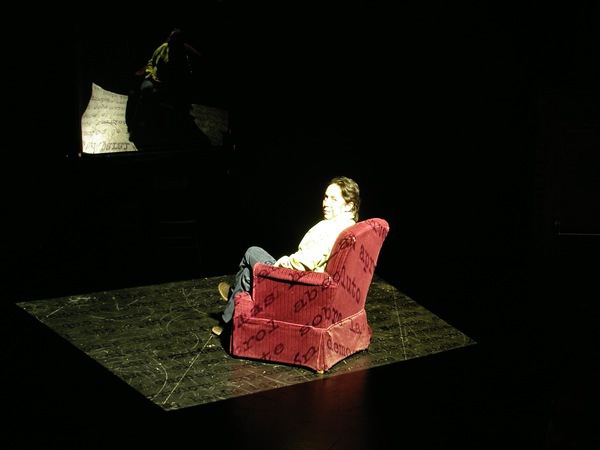 From here we will need areas beyond for projections and reveals using scrim and curtains, and a higher level upstage to juxtapose different characters.

Originally I had hoped to use projections of live drawing to bring a unique visual support to the show - but for the sake of consistent operation, this idea will probably only work if we use a series of animated videos, built onsite in rehearsal.  Other use of video includes using it as an animated source of illumination - and to realize this concept, I am also experimenting with the use of DMX-controlled moving mirrors to move the projection around the room.