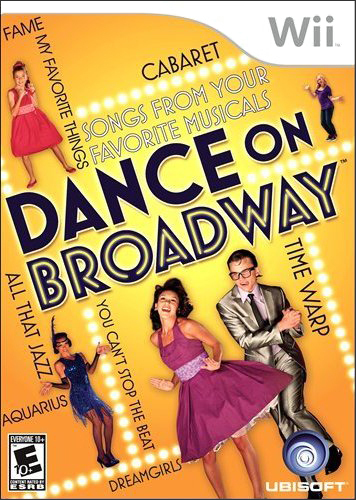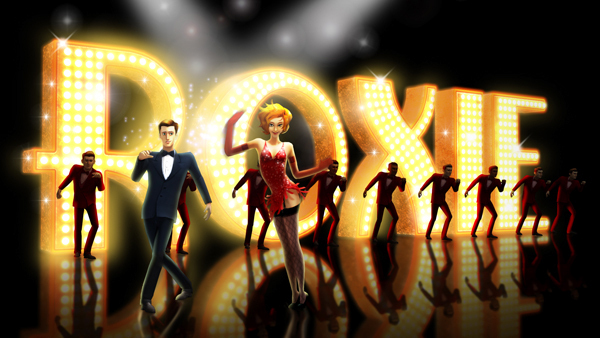 In the late-winter / early-spring of 2009, I started to brainstorm on project code name "Broadway".  From high level concept to prototyping, production and shipping, I experienced developing a Wii game for the first time.

The conceptualization phase consisted of documenting and sharing our vision of the game to our publisher, Ubisoft.
During the prototyping phase, we produced a one song-demo to prove our earlier concepts.  Along with my design tasks, I collaborated with our programmers and artists to create the demo's head-up display (HUD) using Adobe Flash.
When the production phase came, our programming team created the tools needed by game design to create & edit levels and I learned how to create & manipulate in-game cameras.
Meanwhile, our creative director was traveling back and forth to New York City where the choreographies were created and recorded.  During his absence, I learned how to record the gesture data needed for the game using AiLiveMove2.
Due to the nature of our game, we knew we would need a large amount of data samples and that meant we would need to recruit women (our target audience) to come in and play the game.
With the help of a few co-workers, I organized a recruiting campaign and distributed posters and flyers throughout key locations in Halifax, Nova Scotia.  Through our promotional efforts and word-of-mouth of our applicants, we gathered all the data we needed and had the priceless opportunity to see players interact with our product, giving us precious feedback.
As the shipping date got closer, our need for a complete & polished front-end grew strong.  I learned the mysteries of Scaleform & GFx and with the help of our programmers and artists, I integrated and programmed several interfaces such as the main menu and the character selection screen.
Needless to say, I have learned tremendously and now the fruit of our labor is out there! :)