SIGNALÉTIQUE / SIGNAGE DESIGN

Conceptualisation et réalisation de la signalétique, en tant que réseau de fils, pour l'événement Portes ouvertes 2010 de l'eikonEMF. 
Les couleurs des fils sont associées à des branches d'études offertes par l'école.  Ils se croisent, s'emmêlent et créent des mots selon l'interdisciplinarité spécifique à chaque sujet. 
 
///

Conceptualisation and installation of the signage system, as a threads network, for the event Open Doors 2010 at eikonEMF.
The colors of the threads are associated with specific classes teached at the school.  They cross, meet and create words, depending on the specific interdisciplinarity of each subject. 

Photos/Pictures: Margaux Kolly et Olivia Tinguely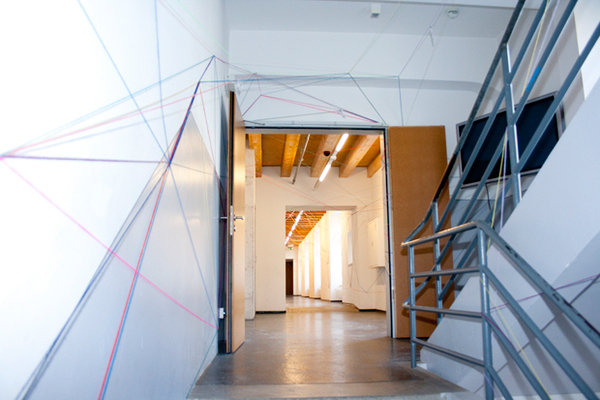 Making of.
Musique/Music: «Huddle Formation», The Go! Team.