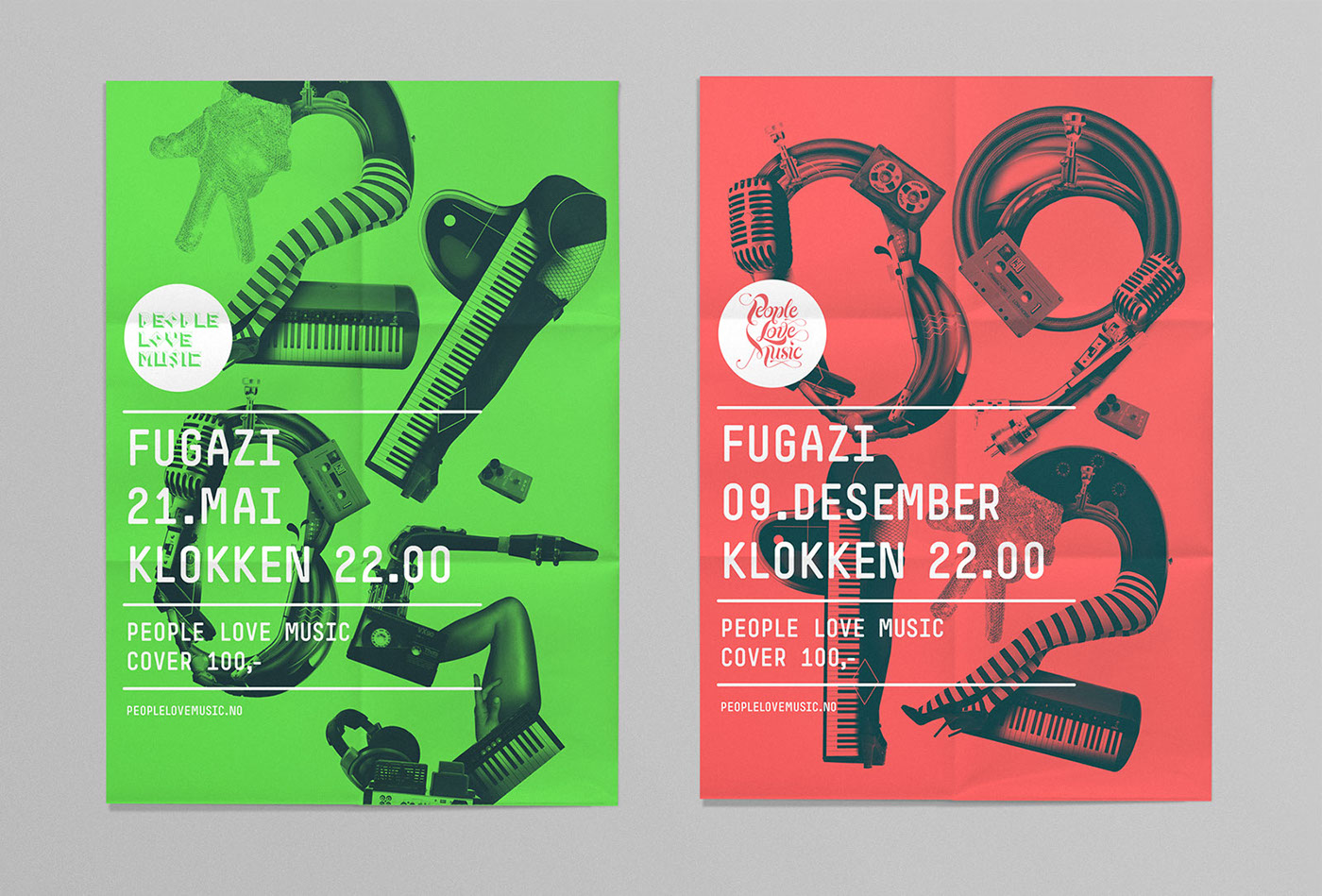 Project made in collaboration between Henrik Wold Kraglund and Ludvig Bruneau Rossow.
People Love Music is an Oslo-based club and DJ concept performing mainly soul, disco and electromusic. The title People Love Music represents their core-values of the project. 

Our solution promotes the three music genres on which PLM has based their concept. This was done by developing three different logos and color profiles that always work together. Numbers were also designed with identity to represent the feeling of nightlife, music and dancing.