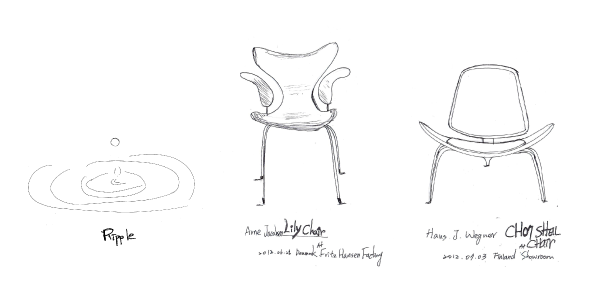 The Ripple lounge chair is inspired by the beauty of natural ripples in water, and by Scandinavian furniture such as Wegner's Shell Chair and Jacobson's Lily Chair. It is a comfortable lounge chair, giving us a space to sit and relax. 
Like The Lily chair, it is a visual feast created by the edges of two planes and visual harmony from two dimensions to three dimensions. 
The Ripple Chair has only two planes—seat and back—but the chair itself creates a variety of views. By moving around the chair, you see the beauty of the chair variously presented by the visual connection of  ripple patterns and the curved edges, from 2D to 3D perspectives.
Two laminated planes create a shell-shaped sitting space, which allows a person to fully relax his or her body, able to sit with various postures because the seat has a wide-open seat plane. The Ripple Chair provides great comfort.
The center of the ripple has been hollowed out as part of the ripple pattern. The hollow also provides a convenient way to carry or move the chair.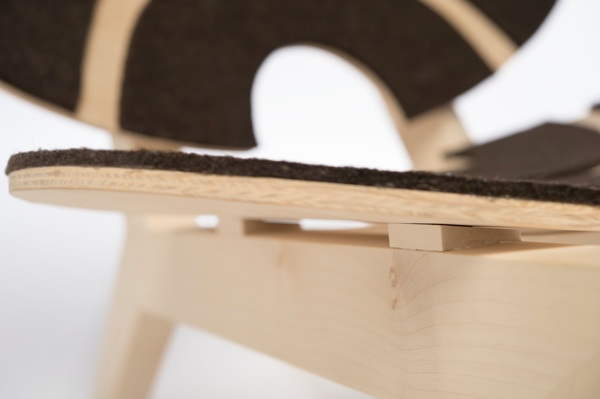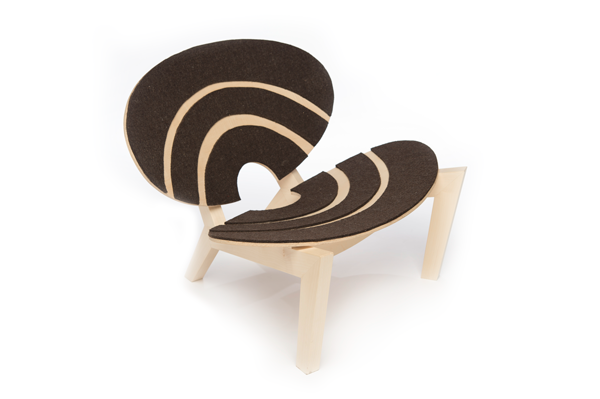 It is exhibited in University Gallery of Rochester Institute of Technology from Jan 07-Jan 19, 2013