Relaunching Viru beer - an Estonian
brew with a global ambition.
The bottle dates back to early 1900's, our task
was to create a complete brand package:
update the glass mold, design labelling that
clearly puts Viru in the Art Deco era,
create the whole Viru world around it.
Dan Mikkin at Brand Manual
The bottle is extremely distinctive, so everything
revolves around it - imagery, advertising,
web page, promotional items.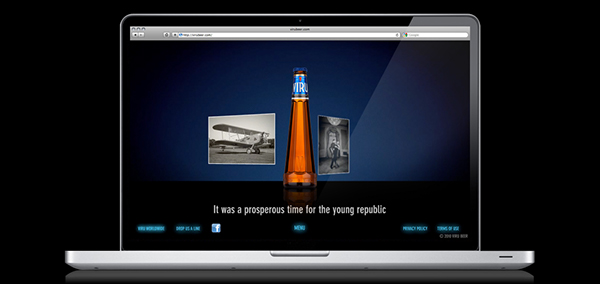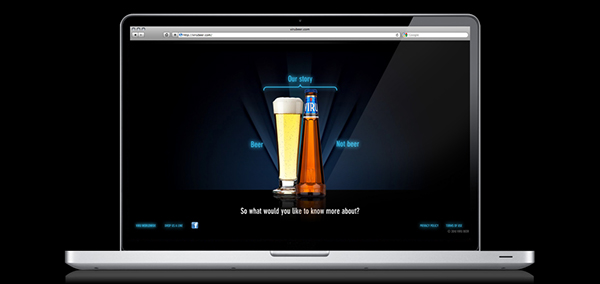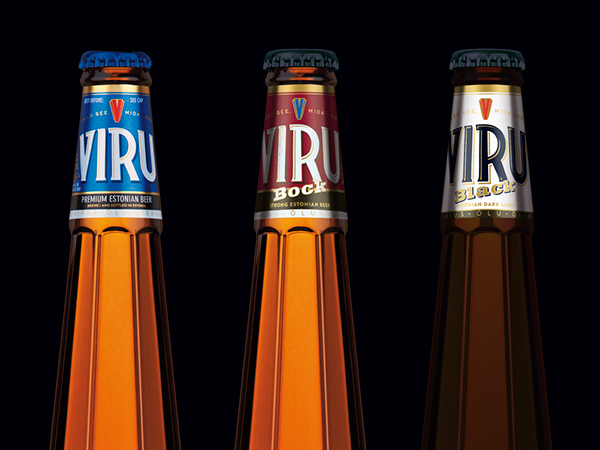 Viru range was extended by two new brews in 2013