This poster is placed at the entrance as an introduction to the christian gathering in the students-house in Copenhagen Denmark.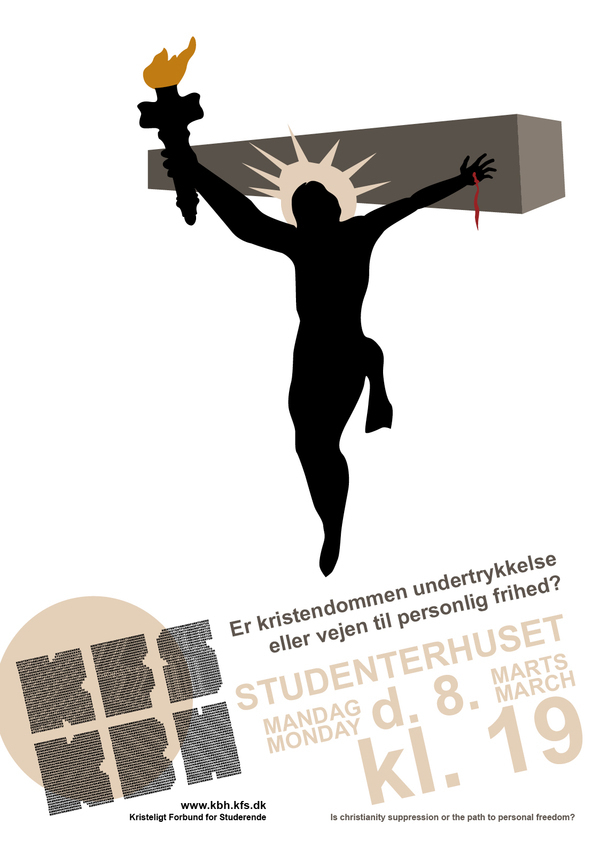 Poster promoting gathering about christianity and freedom.





Another poster promoting a gathering about who God is according to christianity and islam.






The optimized man is promotion for the discussion about ethics.
Issue about miracles and science.