- March 2010 -
"Several weeks ago we were given the rare opportunity to pitch for branding, new media development and web site design for a wonderful product and an interesting brand. The client was Art of Kinetik, a company that manufactures hand crafted, wooden hulled yachts. Our brief was to determine a reasonable communication strategy; within the realm of a luxury brand; for both their products and their brand. 

Unfortunately we lost the pitch, but had a great time putting the presentation and strategy together. The following is our pitch presentation for the project."
...
 
6 months later, client came back to us for branding and stayed with us untill present day.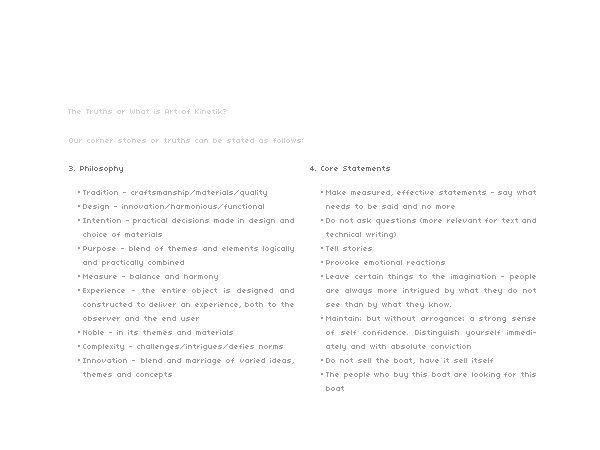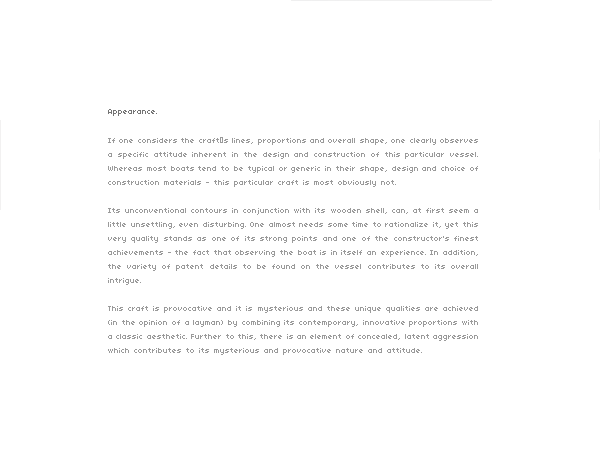 Even though we lost this pitch, few months after, Art of Kinetik came back to us and became our client for the next three years. Proposed strategy was utilized through various compromises and at the end presents the AOK on the market as it is today. 
Please take a look at this link to see all of our projects we did for them
in the past three years:
http://www.behance.net/gallery/ART-OF-KINETIK-Bespoke-Yachts/5710129