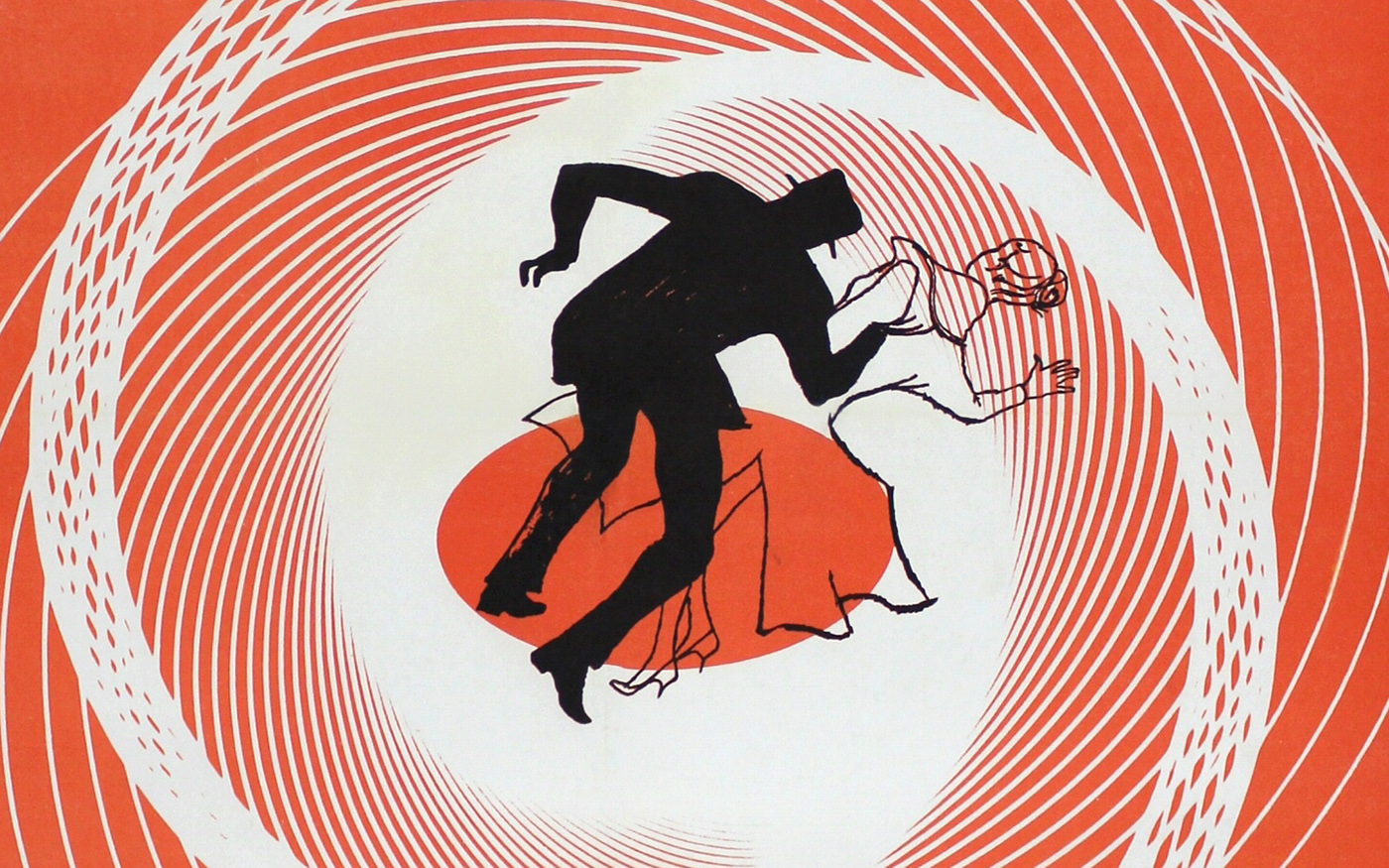 Years ago (I think it was 2007), one of my best friends moved to a new house with his family. On the top floor, he built a gorgeous home-cinema theatre.
Later that summer, 
he asked me to paint something on the wall around the entrance of the 'cinematic room of wonders'. Together we decided to pay homage to 'Vertigo' (1958), 
one of the most beautiful
film by Alfred Hitchcock –
and our personal favorite– and to 
Saul Bass,
the coolest movie poster designer of all time.
Once Hitchcock said: «Give them pleasure - the same pleasure they have when they wake up from a nightmare». 
Anybody who's entering the Vertigo-home-theater is warned of a... strange nightmare: a cinematic vertigo.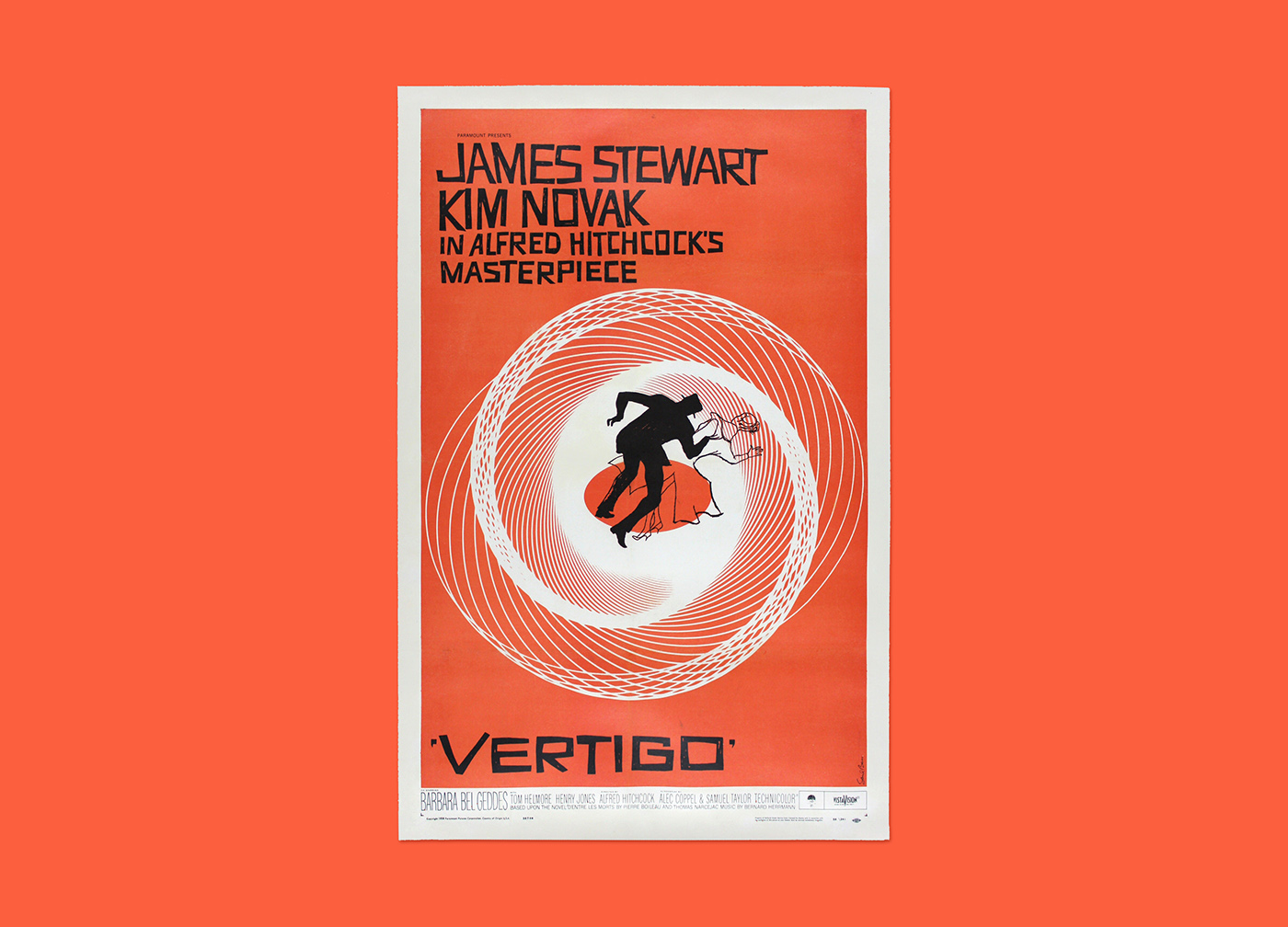 Above, the poster that Saul Bass designed for Alfred Hitchcock's "Vertigo".
This one-sheet features the famous spiral pattern (designed by experimental filmmaker John Whitney) and the silhouetted figures (drawn by longtime Bass associate Art Goodman).
Below, some 'backstage' screenshots.