Música tras la Puerta 2012 - Book Covers
"
Música tras la puerta
" is a project that brings the real job to vocational training students.
As a final year project students perform audiovisual practices as it would on a real working environment. These practices are coordinated with different areas of communication: photography, video, audio and design. The main element is a sound wave divided into four parts, each part is reflected in one of the memories and the color represents a different area. 
Art direction
: I.E.S Puerta Bonita
Client
: I.E.S Puerta Bonita
Year
: 2012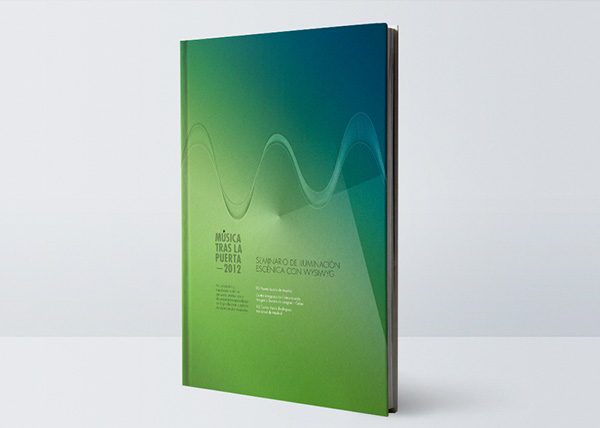 FIRST IDEAS AND SKETCHES
Focus on the concept of vocational training as a direct way to the real job. The Students uses the typical material like pens or rules but also uses professional sector tools that target.