Glucool is a mobile app that syncs with glucose meters and pumps to help kids monitor their glucose levels and log their eating and exercise habits. The app collects important information in a conversational way, turning this otherwise tedious process into something kids can enjoy. 
Glucool keeps track of glucose levels.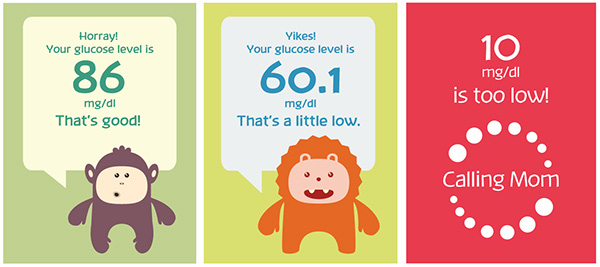 It encorages kids to complete important tasks.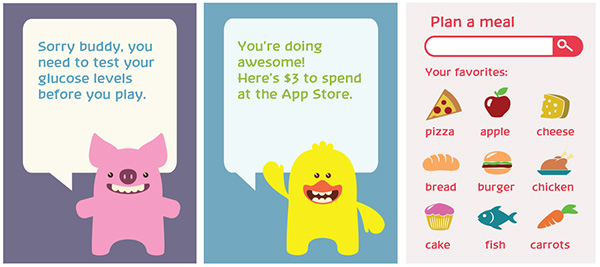 Parents get their own version of the app, which keeps them informed with important notifications and allows them to complete multiple tasks such as shop for and keep inventory of supplies, plan meals, connect with other parents and give kids rewards for using the app.